Bram Chardon, European Champion.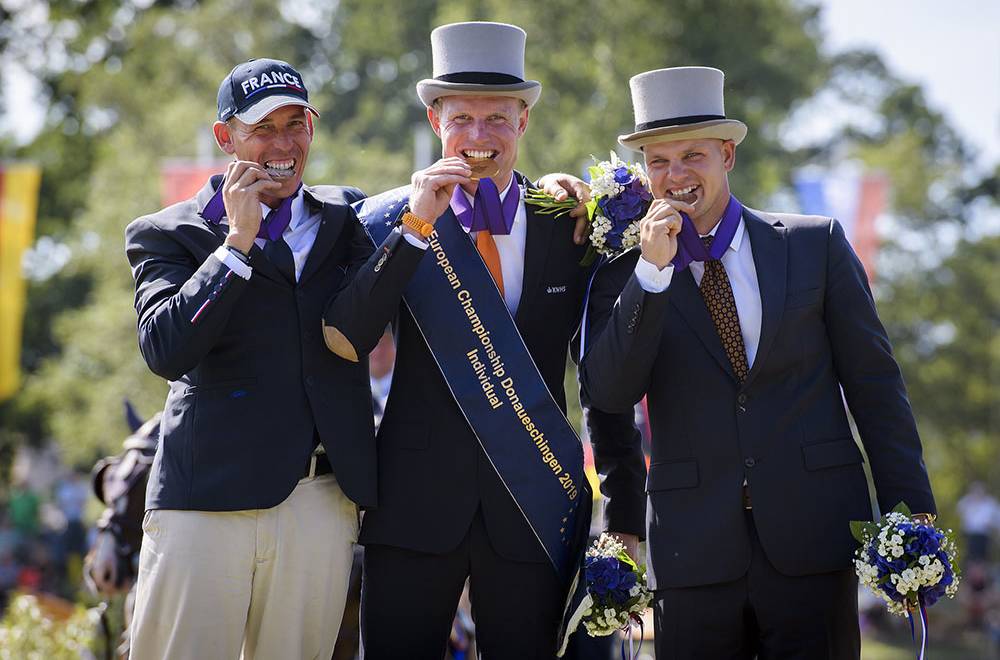 18 August 2019
While Father and Son were present in Donaueschingen for the European 4-horse carriage driving Championships, it was the son who made the most of it by winning his first senior title. He came in third in the dressage behind his father who had some problems at the water obstacle section of the marathon phase, losing all hope of victory, while his son took second place in the marathon phase by overtaking Benjamin Aillaud before the final maneuverability event. The Frenchman who came 5th in the marathon phase, had almost perfect handling with 0.91 penalties (7th place), which won him the Silver Medal as just in front of him, Bram Chardon finished the course with 3 points (10th), enough to keep the Gold! At the back of the field, however, places were shifting. Belgian driver Glen Geerts, who was 6th in the dressage phase and 4th in the marathon phase, had perfect handling and climbed onto the 3rd step of the podium, winning an Individual Bronze Medal... 4 Germans won Gold, having had the luxury of a Boyd Exell's coaching expertise all weekend long. The Australian worked miracles again! Belgium, who were coached by Félix Marie Brasseur, won a wonderful Silver Medal ahead of France.
Bram Chardon
Benjamin Aillaud came in second for a Silver Medal.

Glen Geerts grabbed the Bronze Medal right on the wire!