Big Money for Madden in Winning Florida Weekend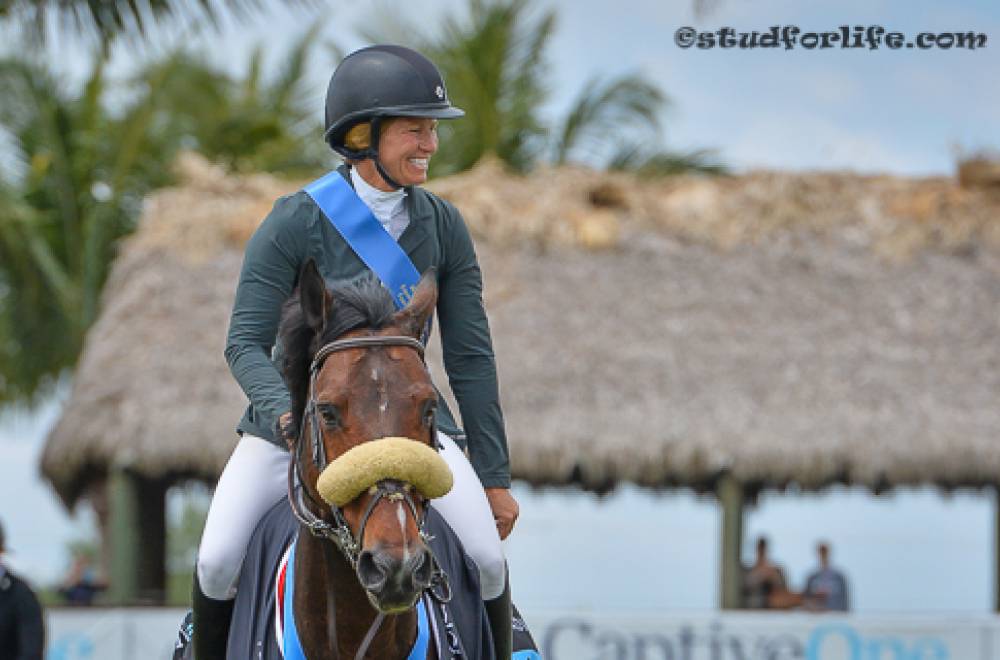 25 March 2018
Last year, after the retirement of her World Cup Final winner Simon, Beezie Madden set out to rebuild her string of top horses.

"We retired Simon last year and Cortes the year before that, so there was a big hole in my string for a bit. We made a big push starting in the fall of 2016 to make some big purchases and so far it's been successful."

Successful is an understatement: after this weekend's success, there is no doubt that her stable is one of the strongest in the USA.

The 55-year-old Olympic veteran earned a total of $417,650 in prize money over two days of competition in Florida, by winning two major grands prix with two different horses that can now be counted as her two top mounts. She has been bringing both horses along up the levels for several years.

On Saturday riding Breitling LS, she won the $205,000 CaptiveOne Grand Prix CSI4* in Wellington, earning first place prize money of $67,650.

And on Sunday, March 25, Madden and many other Wellington-based riders traveled three and a half hours to the north, to HITS Ocala, in order to compete in the annual Great American $1 Million Grand Prix.The nationally-rated competition offers the biggest single-class prize money in the United States, along with corresponding $1 Million grand prix classes at HITS Coachella in California and HITS Saugerties in New York.

Madden, who already won a $1 Million grand prix in 2015, jumped to the top of Sunday's class riding Coach, a 10-year-old Holsteiner gelding by Con Air x Corofino I. Both Coach and Breitling LS are owned by Madden's longtime supporter, Abigail Wexner.

Five horses jumped off in the class that earned the fifth-place rider a healthy $75,000. Prize money paid out to 20th place.

"This is a horse with a lot of scope and he has really nice ride-ability," Madden said about Coach. "He's German bred, but we bought him in Holland. We've had him since he was 7 years old and he's been a pleasure to have the whole time."

American riders placed in the top three of the class, with young Lillie Keenan riding the 2nd place aboard Super Sox, and Charlie Jayne claiming 3rd place with former broodmare Tou La Moon.