Beezie Madden at the WEF, Julien Epaillard in Oliva!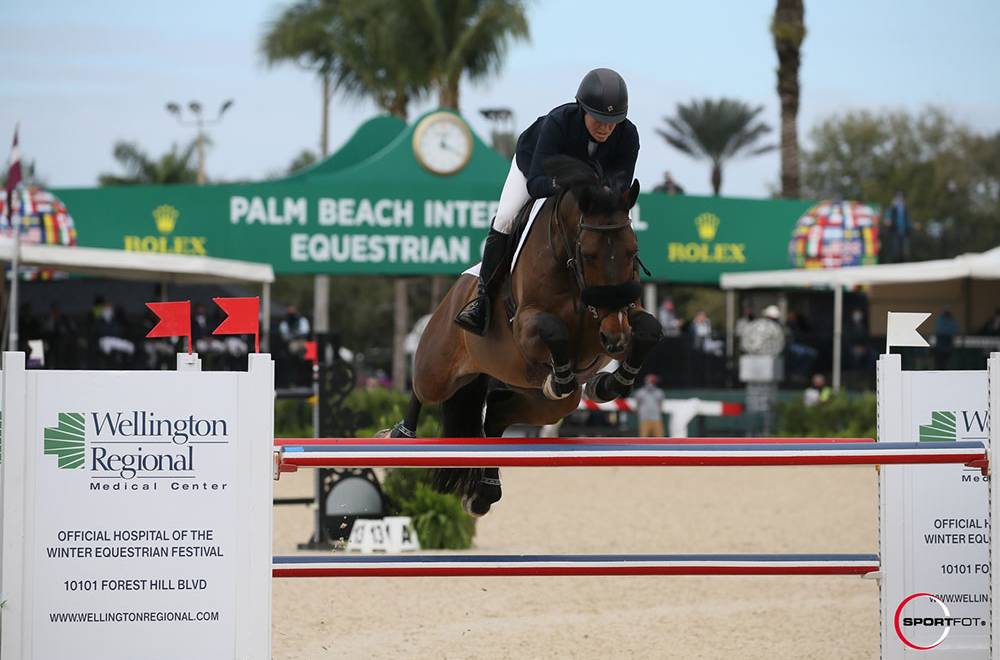 18 January 2021
Wellington CSI3*
Beezie Madden won the second WEF 2021 Grand Prix thanks to Breitling LS (Quintero), ahead of another American, Adrienne Sternlicht, on Bennys Legacy (Lupicor) while the Israeli Sydney Shulan took third place with J Boston SE (Boris vh Kluizebos).
"I thought I'd just have to have a nice, confident round, and Breitling LS really responded to it and jumped well anyway. A lot of times it's hard for them to concentrate when you're riding them a little strong, but I thought he really rose to the occasion and did that well. I was really happy", said Beezie Madden through the event's press release.
Opglabbeek CSI2*
On Saturday afternoon Portugal's Rodrigo Giesteira Almeida won the Grand Prix at Sentower Park riding Huppeldepup (Tyson) ahead of Venezuela's Gustavo Arroyo on Virko Minotais (Chacco Blue). Gilles Thomas, the young Belgian, completed the podium with Luna vh Dennehof (Prince vd Wolfsakker). Marcus Ehning had chosen to take out his star Comme Il Faut but they were unfortunately unable to avoid two faults in the jump-off for which thirteen competitors had qualified.
Salzburg CSI2*
A double Dutch victory in Austria where Tom Schellekens won with Fiarabo (Diarado) ahead of his compatriot Kim Emmen on Warriors Glory (Warrior). Annina Zügerm, the Swiss rider, completed the podium with Batman d'Aiguilly (Diamant de Sémilly).
Oliva CSI2*
Julien Epaillard won the Grand Prix of this first week of MET I with his faithful Usual Suspect d'Auge (Jarnac) ahead of Janne Friederike Meyer-Zimmermann on Buettner's Minimax (Cornado NRW) and Olivier Philippaerts, ramping up with the BWP stallion Le Blue Diamond vh Ruytershof (Plot Blue), out of the international Diamanthina vh Ruytershof.
"Obviously we all hope to do more than just CSI2* all year round. Nevertheless, given the situation, we're very happy to be able to compete and also very pleased to have received confirmation of the Global Champions Tour from the Doha competition organization. It's with this in mind that Usual Suspect came here and Queeleta will arrive next week. Usual Suspect will jump the Grand Prix again next week and then only do the qualifying the following weekend. Queeleta on the other hand will only jump small events next week and then the Grand Prix the following week. These two horses will then leave for Doha while my other horses will stay here for MET 2. I was delighted with this Grand Prix because it was a beautiful two-star Grand Prix despite the competition. It was tricky but not too high and well measured," said Julien Epaillard.
Featured photo: sportfot.com