The best of the horse year by Studforlife! (3/3)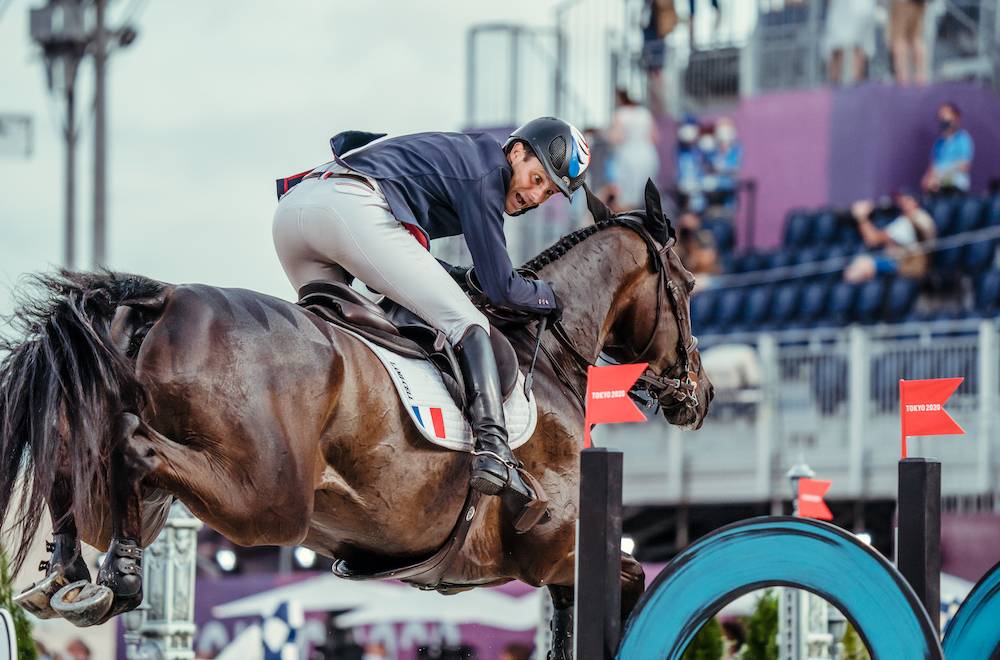 02 January 2022
For the end of the year, the Studforlife editorial staff decided to focus on the photographic talents of their team. After Léa Tchilinguirian and Cécile Sablayrolles' selections, here are Christophe Tanière's pictures. As a professional photographer, he has become a key figure in the industry and captures beautiful moments, notably for the Sportfot agency and the International Equestrian Federation. "Despite the difficult health conditions, it was a year full of surprises and opportunities. From Wellington to Knokke, Brussels and then the Olympic Games in Tokyo, Riesenbeck, Lyon... there was no time to be bored: it was a year rich in photos, emotions and encounters."


1 - A calm end of the day at one of the "Rings" of the Winter Equestrian Festival in Wellington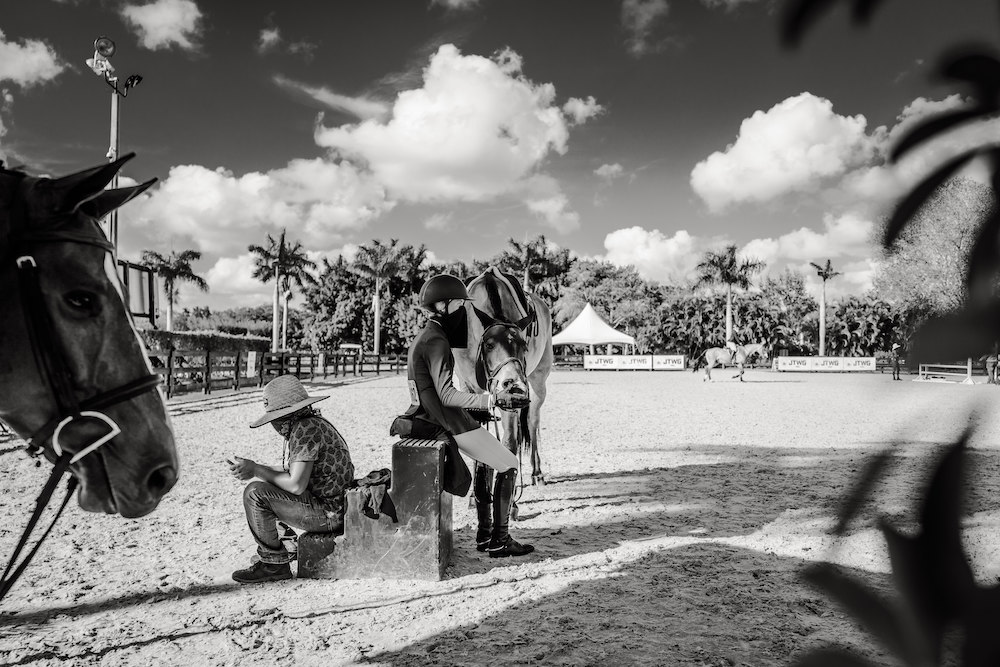 "I had spotted the rider on the step with her back to her groom. I had my image, but it was reinforced with the appearance of the horse on the left and the plant on the right. The harmony was there, a composition with multiple interpretations in a single image. I like to take my reader where I want."
2 - An awards ceremony always hides beautiful moments.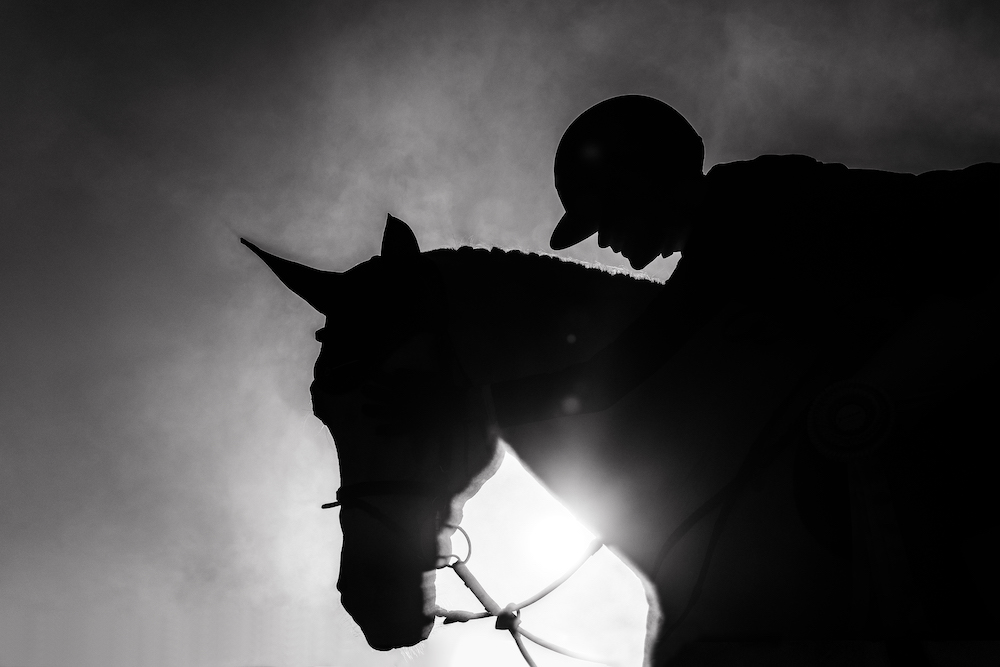 Katarina Repetto at the Hubside Jumping in Grimaud.
"A cold morning, close to zero, a clear sky, low sun and the horses' sweat creating a halo of steam around them. In my mind, I wanted a cut-out image with some depth, the backlight was in order. I waited for the moment when Katarina thanked her horse to take the shot."


3 - A humorous moment, here is the "candid" in its purest definition!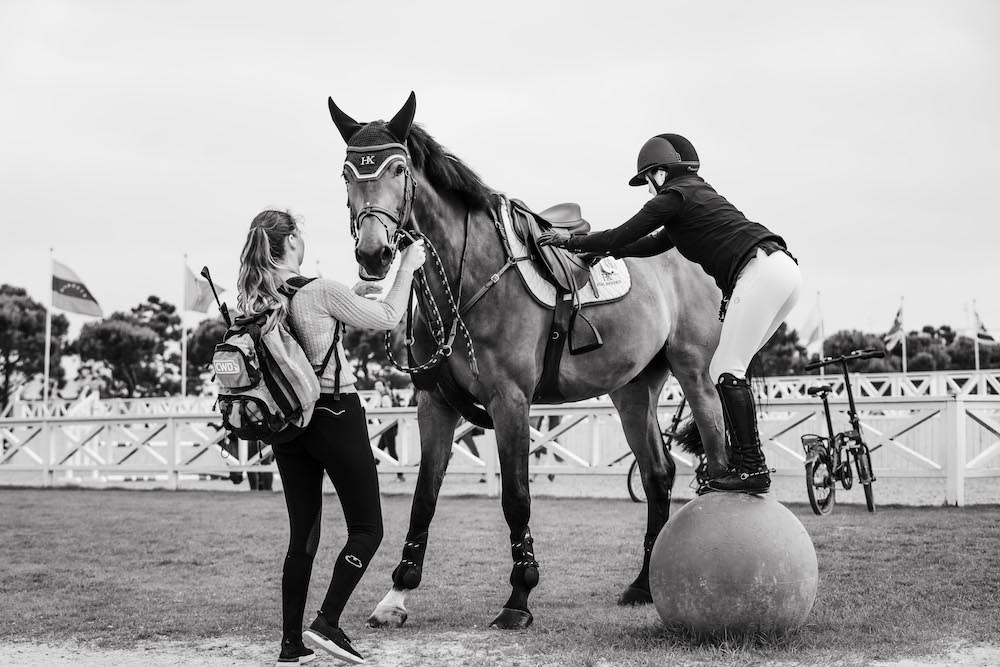 Marie Skei and Obert Vd Heffinck in Knokke.
"A snapshot of an everyday moment. I had observed that Marie was trying to get on her horse, but she didn't have a step. She used a concrete ball which creates an original and unusual image."


4 - Levin Ludwig at the end of one of his Reining training sessions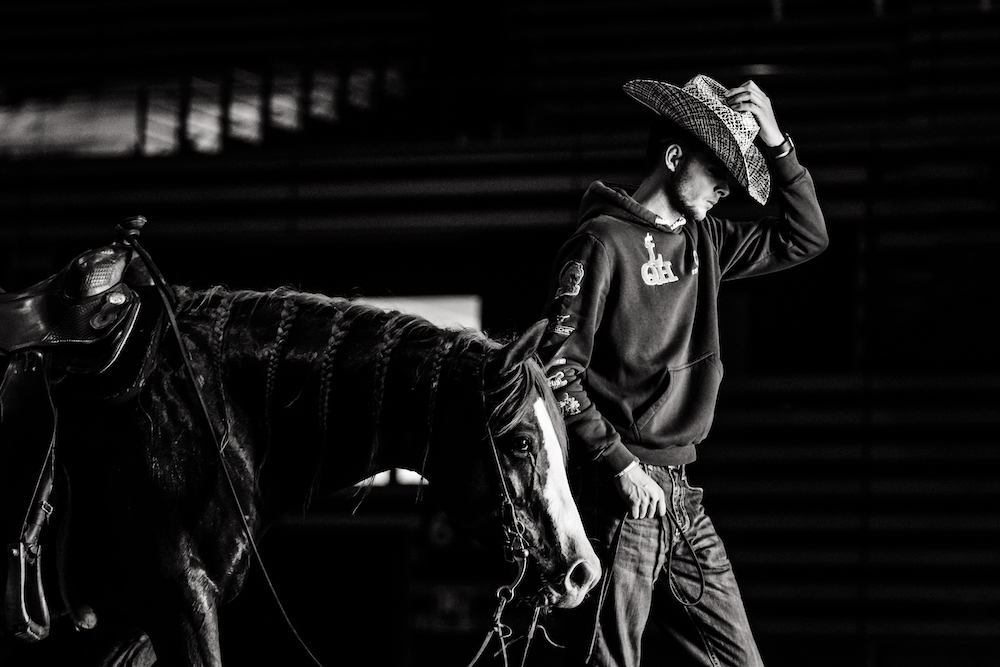 Levin Ludwig at Equita Lyon.
"Observe, wait, and click: three very useful words in my job. This picture of Reining rider Levin was taken at the end of his training session. I have a particular affection for black and white. Here, we just have the essentials."


5 – Last obstacle, they're through!

Nicolas Touzaint on Absolut Gold at the Tokyo Games.
"What a strong and expressive moment from Nicolas! I had a good feeling about the French team, and I wanted to mark this strong moment. At that very moment, I didn't yet know that France would bring home an Olympic medal."


6 - Love!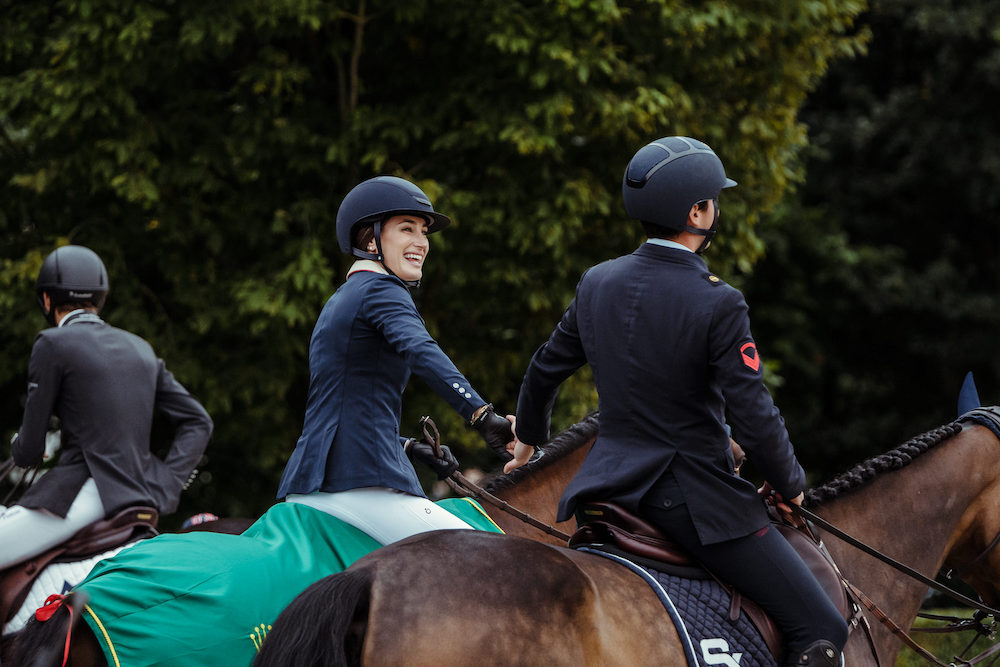 Jessica Springsteen and Lorenzo de Lucas at the 5* Grand Prix in Brussels.
"Love is everywhere and not only in the human/horse relationship. My sensitivity and experience in wedding photography helps me a lot. There are expressive couples, others that are more discreet... As an anecdote, I remember saying to Lorenzo: "I see Jessica finishing first or second in this Grand Prix" (ed.'s note: which she won in the end).


7 - Goodbye Comme Il faut
The farewell of Comme Il Faut with his rider Marcus Ehning last September in Riesenbeck.
"As usual, right time, right place! After the farewell of Marcus Ehning's horse "Comme Il Faut" in the arena, it's in the paddock that I captured this picture in a series. A moment of sharing between family. I like black and white for its timelessness!"


8 - The victory photo!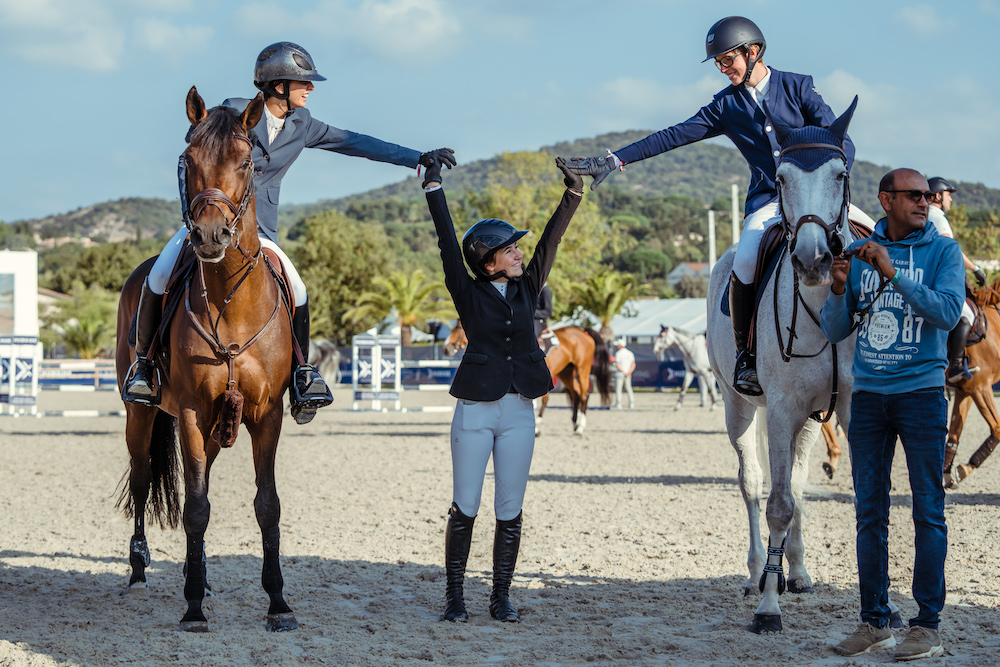 From left to right: Jennifer Hochstadter on Tino De Nouvolieu, Laura Rozier and Matis Jones on Troika Denfer.
"You have to be focused, sharp, reactive to get this kind of picture. Laura Rozier in the center decided to congratulate these two riders in an original way."


9 - Speed and effort intertwine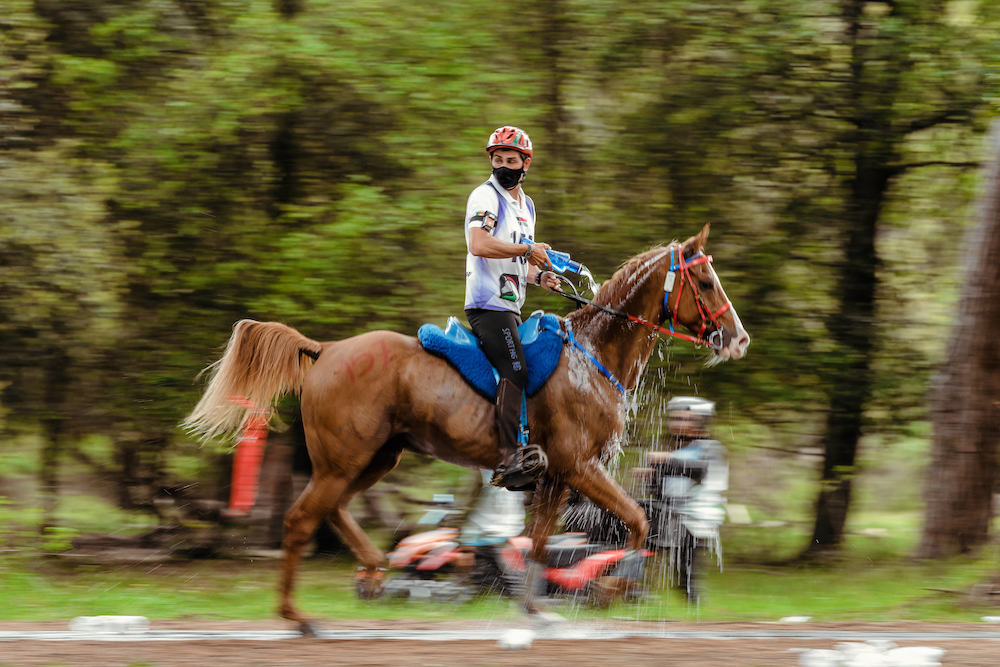 João Maria Moura on Gaiato.
"Pisa; known for its famous leaning tower on the Piazza dei Miracoli! It was in the park near Pisa that the Longines FEI 2021 World Endurance Championship took place. I wanted to show this lively shot by expressing the speed and effort of this sport. You will notice that the rider takes care to maintain the constant temperature of his horse. One small detail; note where the rider is looking…"
10 - The eye sees everything; the mind gives meaning to what it sees.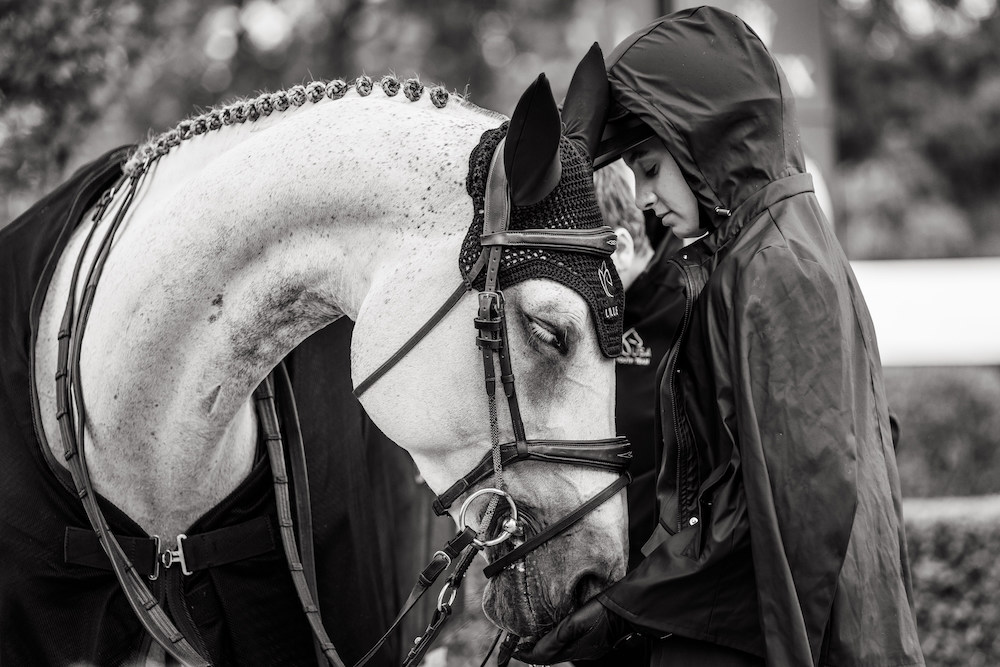 Catherine Brentzel with Julyssi Van Orti in Brussels.
"That is how I summarize this powerful moment between this horse and this person. A moment where time seems to stop and only the two of them are connected. My mind sets the tone for this image that I love and that makes it resonate with me."
Photos: Christophe Tanière.