Belgium still unbeatable at the European Youth Championships!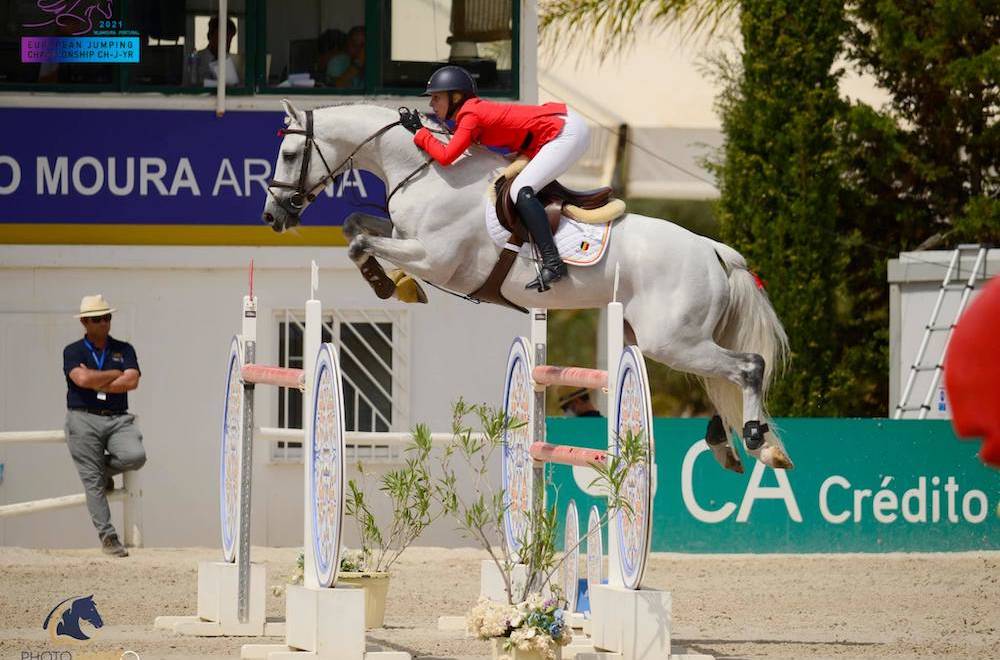 23 July 2021
Yesterday the Juniors, today the Young Riders - Belgium this year seems unstoppable, ahead of Ireland and Great Britain on this podium.
The Young Riders opened the day's play in day four of competition in Vilamoura in the second individual round but in particular their team final. Romania's Joanna Clarke was the first to start on the 1.50m course designed by Bernardo Costa Cabral. Riders experienced some difficulties with the water jump especially trapping Dutch rider Mel Thijssen and Turkey's Alessia Arrigo Zazadze. The last line, comprising a triple and an oxer, was also a real rail jump for the riders, so far without penalties.
At the end of a great morning of sport offered by the younger generation, Belgium, already leading after the first round of this European Championship, held on to the gold, thanks to Maartje Verberckmoes' clear round on Guidam's Willow The Second (Willow). Verberckmoe herself, Thibeau Spits, Emilie Conter, Alexander Housen and Thibault Philippaerts - a rider who had only ridden the speed event - can now add this victory to their young record of achievements. Belgium is followed by Ireland (with a total of 23.56 points) in silver, and Great Britain in bronze.
Tomorrow will see the team final for Children riders. Will Belgium achieve the triple European gold medal? See you tomorrow at 10 am (French time)!
On the individual side, the interim ranking is lead by Germany's Matthis Westendarp on Stalido (Stakkato), with only 1.65 point. Jack Whitaker follows him very closely as well as Russia's Egor Shchibrik, with 5.83 points. The outcome is scheduled for Sunday at noon (French time)!
Photo credit: Photohorse