Belgium remains unchallenged in Rome!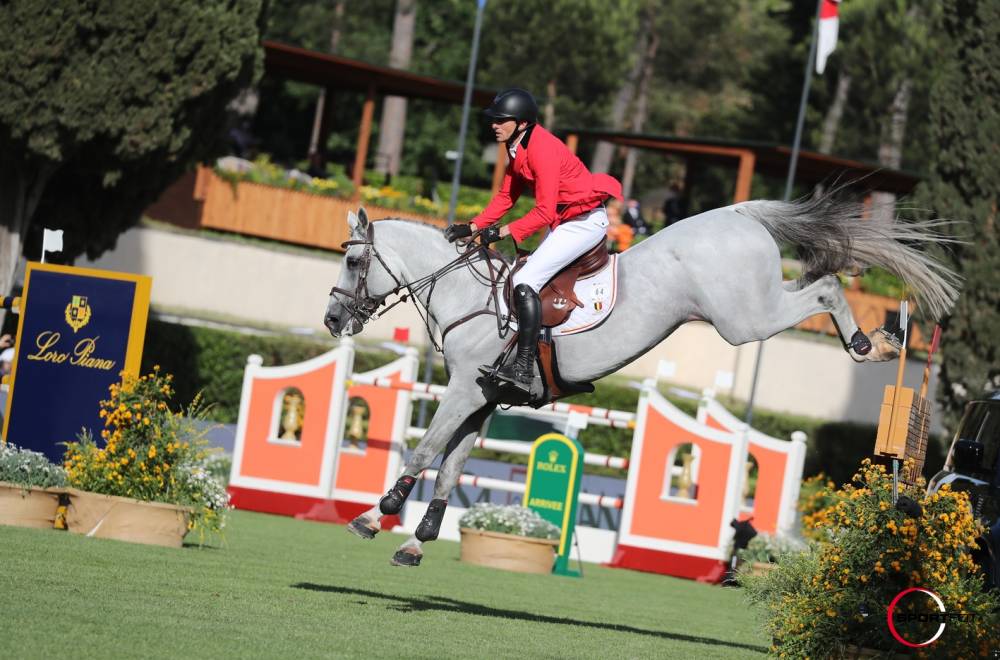 29 May 2021
Finally, a five-star Nations Cup and some good top-level sport! For this very special edition, the organizers of the CSIO5* in Rome didn't lack any originality, inviting no less than 12 teams to participate in the Nations Cup to allow a maximum number of countries to prepare for the Olympic Games in Tokyo this summer! The eight best teams gave us a second round full of suspense, but where things didn't really change. Six teams were within 8 points of each other at the end of the first round and, among them, France and Brazil managed a second round without any penalties to take third place equally, with double clear rounds for Penelope Leprévost on the GFE stallion Excalibur de la Tour Vidal (Ugano Sitte), as well as for Yuri Mansur on QH Alfons Santo Antonio (Aromats).
Two teams dominated as they fought it out for the final victory! First, Belgium had a narrow escape. After a smooth ride in the first round, Olivier Philippaerts couldn't avoid 12 faults with H&M Extra (Berlin) and his team's drop round was gone, but while Marcus Ehning wasn't comfortable with Calanda (Calido I) (8+4), his partners from the Mannschaft were impressive! Patrick Stühlmeyer achieved a double clear round with the Selle Français stallion from Paul Schockemoehle's stables, Varihoka du Temple (Luigi d'Amaury), but the revelation of this Nations Cup was the young German rider Kendra Claricia Brinkop, who was informed of her participation just one week before the event and who also achieved a double clear round with the former Stephex stallion: Kastelle Memo (Thunder vd Zuuthoeve). He is none other than H&M Gitania VG's daughter (Cicero Z) who has performed in the most beautiful arenas in the world with Olivier Philippaerts, before continuing to pursue her career in China.
Kendra Claricia Brinkop, the German revelation of this Nations Cup!
The fight between the two teams was tense. For his return to the highest level, Yves Vanderhasselt showed his composure once again and achieved the necessary clear round with his fantastic mount Jeunesse (Eldorado vh Zeshoek). He gave her all the time necessary to make it back to the competition arena and today he was rewarded for his patience and effort! He was imitated by Jérôme Guery who competed with the stallion Quel Homme de Hus (Quidam de Revel), the only Belgian double clear round of the day!
Jérôme Guery and Quel Homme de Hus, the only Belgian double clear round of the day.
Indeed, after a clear first round, Grégory Wathelet and Nevados S (Calvados Z) couldn't avoid a second round, but the fourth German rider, David Will, did the same with C Vier (Cardento)... So a jump-off was in order!
The young German revelation Kendra Claricia Brinkop came out fighting against Grégory Wathelet. They both achieved clear rounds, but the young German fell short by 62 hundredths of a second against the Belgian's experience. Belgium thus secured the victory after a very tight fight between Peter Weinnberg and Otto Becker's teams.
Photo credit: Sportfot.com