Bandit Savoie, the weekend's Champion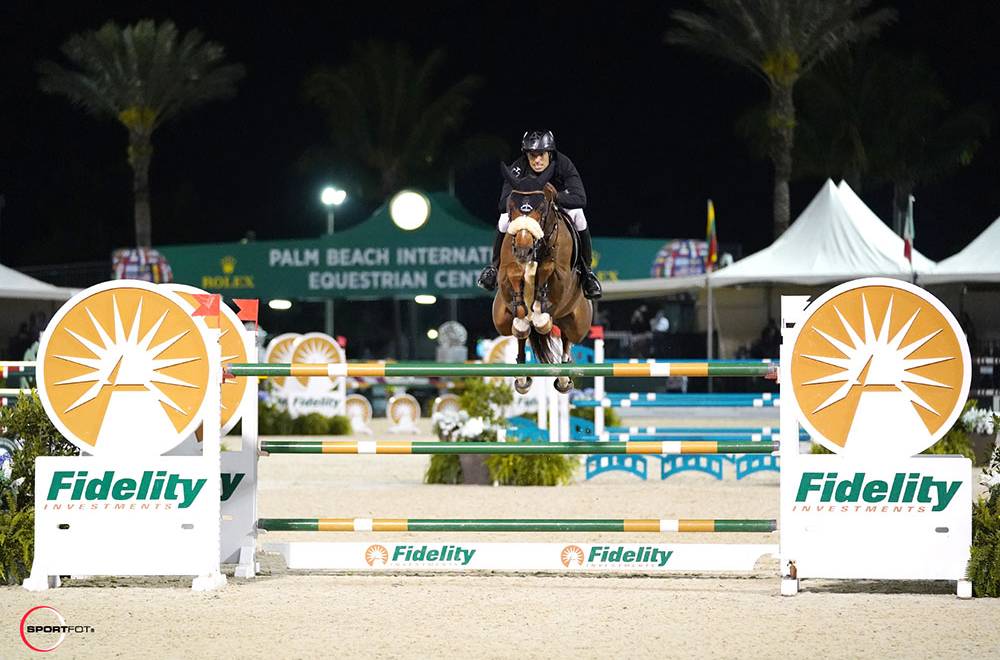 15 March 2021
Because of the rhinopneumonitis (EHV-1) health crisis that is raging in Europe, there were no Grand Prix events this weekend on the old continent. A situation that has already been extended through to April 11, but that could last a little longer since the horses have only now returned to their stables, and unfortunately, several new cases are still being reported each day.

Wellington CSI5*
In Wellington, competitors had to fight it out in a 5* Grand Prix with a $401,000 prize pool! Once again, Daniel Deusser was in great form, but despite the Stephex rider's quick double clear round with Killer Queen VDM (Eldorado vh Zeshoek), he was beaten at the end of a jump-off that had no less than nine riders. Cian O'Connor took third place with Kilkenny (Cardento), leaving Adrienne Sternlicht in fourth place with her star mare, Cristalline (Cristallo I).
The victory this weekend went to Abdel Said on the Selle Français gelding, Bandit Savoie (Qlassic Bois Margot). "He's a frisky little horse who always tries to do well. I love the fire in him. For the last few weeks we've had some problems, mainly because we didn't know each other well enough. I sold my two main Grand Prix horses earlier in the tour, so he had to step up. I must say I was already very happy to be in the jump-off today. I wanted to do my own round, without worrying about the others but in a jump-off, it's hard for me not to try. I had never really tried to go fast with him until today. It all worked out perfectly and it makes me very happy," said his rider.
He wasn't the only one that was delighted about this victory. Having been trained by Camille Branchard, this offspring from Qlassic Bois Margot's first crop of foals then joined the stables of Fanny Skally and her husband Steve Guerdat, on behalf of his owner Gerardo Pasquel Mendez, before being sold to the Egyptian rider in mid-September last year. This Sunday in Savoie, his phone was ringing off the hook, but Maurice Moine wanted to remain realistic above all: "I'm obviously happy with this victory, but you have to be realistic: I wasn't riding him and I didn't do much this weekend! I'm surprised because lots of people are calling me about this great result, even people who didn't appreciate me much until now. I come from the racing world and for me, the Thoroughbred and the Selle Français are closely linked. I have bred several Thoroughbreds, including Bandit's granddam. Her great-granddam, Gliz xx, raced, but not her daughter. I decided to have her covered by Alcamera de Moyon. For me, the Selle Français must be careful regarding inbreeding and the Thoroughbred offers a real alternative. During a stallion presentation in Chazey-sur-Ain, I spotted Qlassic Bois Margot who was still very young, since Bandit is from his first crop. I like stallions with a lot of strength, and that was one of Qlassic's characteristics. When Bandit was born, I liked him right away, but when the time came to sell him, things were much more difficult. I was faced by a lot of people who wanted to undercut the price. Then I met Camille Branchard while having a drink in a pub. We talked and he came to see Bandit, who he bought. The credit for Bandit goes to him today. He did an awesome job, and the horse did well thanks to his work. Today, people are there more to destroy you than to build you up, so we must really salute his work. Bandit still has a full brother, Alcamera Savoie, who is progressing well in Switzerland, and I still have two of his sisters. Bandit's performance will certainly put the spotlight on them, but people must realize that for amateur breeders like me, horses represent a lot of sacrifice. I happen to work night and day in different areas, so I won't be selling my horses for nothing," said Maurice Moine.
Wellington 5* Grand Prix Results
This Monday, at 6pm, we're taking you on a journey to Wellington with our LIVE Instagram series, "Welcome to the USA"! Tonight's guest: photographer Christophe Tanière, who will uncover the backstage of this American tour.
Featured photo: Sportfot.com