Ballerine du Vilpion goes to Roger-Yves Bost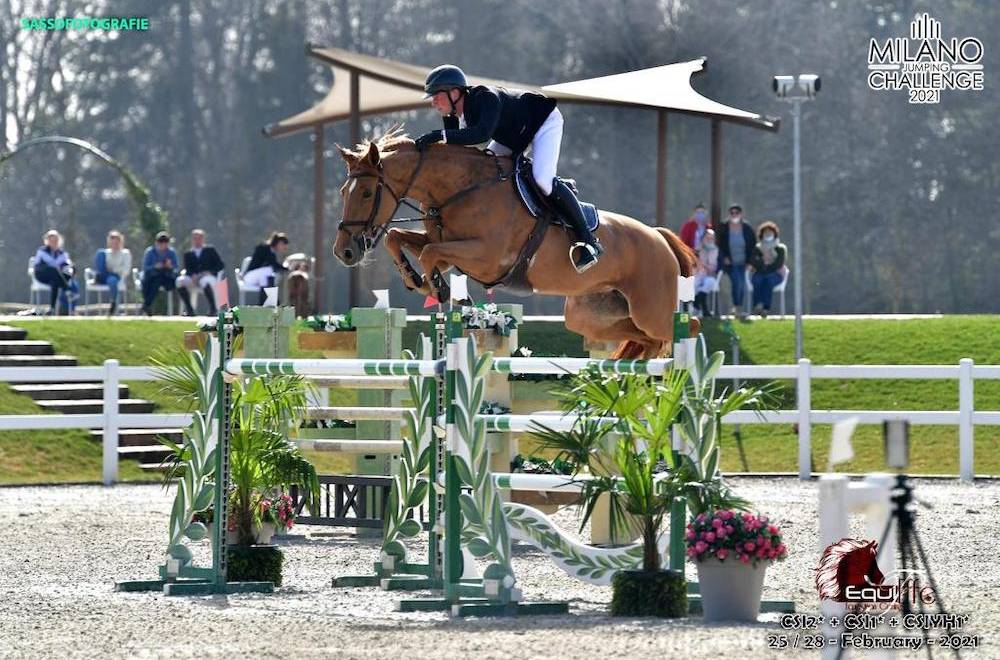 17 June 2021
His long-time rider, Paul Lescaillet, announced on social media that his lead mare Ballerine du Vilpion (Baloubet du Rouet) has left to join the Olympic Champion Roger-Yves Bost.
The 25-year-old Frenchman looks back on their history together and this change of rider for Studforlife: "Today, who I am as a rider, I owe 100% to Ballerine. Her departure is a big blow to my heart. My stables and my life were focused on this mare, but I'm happy that she's joining Bosty. It's a new start for both of us! He approached me at the CSI3* in Cabourg at the beginning of the month; he had already spotted her before, without asking me directly if she was for sale. I only had this mare to compete in Grands Prix, which is already better than not having one, but it was the right time to sell her. It wasn't an easy decision, I've never had a relationship like that, even with a girl... my mare was my wife (laughs!). For six years we've been through everything together and she has given me everything. Knowing Bosty, his riding style and ability to adapt to each horse, I knew he could do it, which was the case from the very first ride. This is a great ending for our partnership and just a start for her relationship with Bosty."
This Selle Français mare started out in young horse classes with Pierre Mathieu and very quickly joined Paul Lescaillet's ranks. "It's also a wonderful story. We bought her outright at her 4-years-old from Christophe Legros' Élevage du Vilpion, then we struck a deal with them for them to take back 50% of the ownership, before buying all of it," explains Lescaillet. From events reserved for 5-year-olds, to the CSI3* level, the pair has come a long way. In 2019, she competed alongside Kevin Staut in the prestigious Longines Masters of Paris, CHI Geneva and the World Cup in Mechelen. She has been back under Paul Lescaillet's saddle since then, and Ballerine du Vilpion has continued to shine, particularly on the Grand National circuit where they caught everyone's eye at Villers-Vicomte, finishing ninth in the 1.50m Grand Prix. The pair also scored a clear round in their first 1.55m Grand Prix together at the CSI3* in Opglabbeek this winter. At 10 years old, it is now time for Ballerine du Vilpion to write a new page in her career with Roger-Yves Bost. "I'm happy that she will continue competing under French colors and even more so with Bosty and his wife who are real gems. Without being biased, I am convinced that this mare can compete in big events," he concludes.
Photo credit: Sassofotographie / Private collection.