Bacara d'Archonfosse goes to Emily Moffit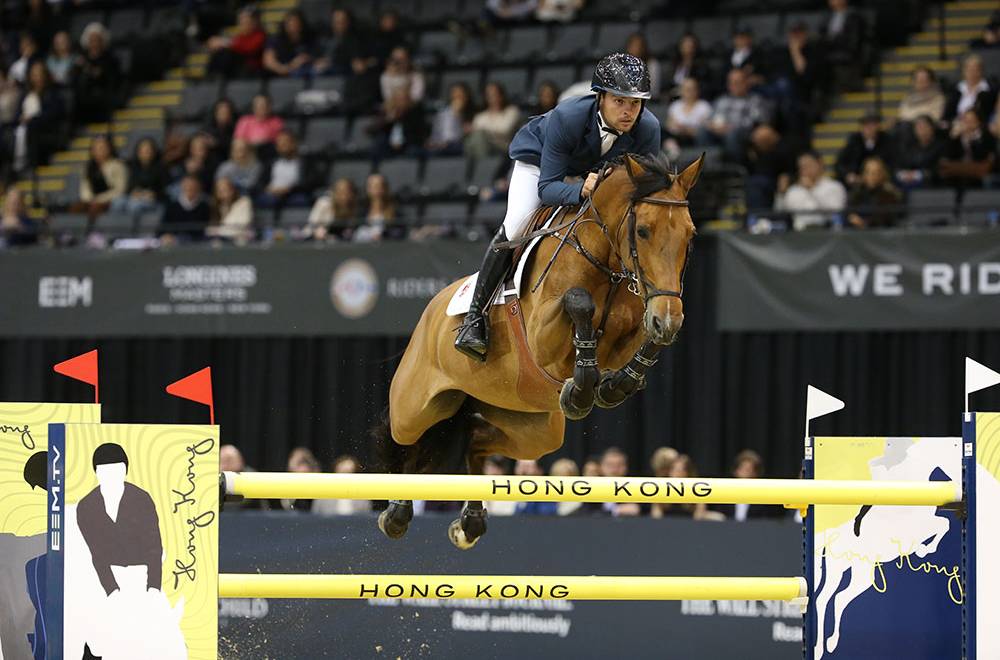 22 May 2020
She was a member of the Israeli team at the World Championships, and came second at the Wellington World Cup stage earlier this year under the saddle of Cassio Rivetti, but now the 13-year-old SBS mare Bacara d'Archonfosse (Asca Z x Kannan) will continue her journey under British colors with Emily Moffitt.
Bacara's story began a long time ago, when Julien Decroly bought an Irish mare for his son Frédéric, with whom he competed in various junior events. At the end of her career, the mare was bred to Kannan. Queen d'Arconfosse was born from this cross in 2000. At the age of 5, Frédéric Decroly and Queen took part in the young horse finals at Bornival where he qualified for the Belgian Championships in Gesves, but a year later, he decided to hang up his boots... and kept this mare to breed.
That year, Zangersheide acquired a young stallion who got noticed by Michael Dorigo: "I never use three-year-olds, but I really liked this one, I had a real crush. I went to Lanaken with Julien Decroly and I advised him to ride this Kannan that I really liked a lot."
A year later, Michael Dorigo was at the birth of a certain Appolo dl Bonnette Z, who showed off his talent under the saddle of Caio Carvalho, while a certain Bacara d'Arconfosse was born in Tubize. But the mare remained in the field for a long time and was only broken in late, before being entrusted to Sébastien Vigneron at the age of 6, when she still had no experience. At the time, he rode several young horses for Jérôme Guery and decided to take her to his place to train... a session that was filmed. "I received the video of the training session and I liked the mare a lot. She was really impressive," recalls Michael Dorigo. "Bacara took part in the qualifier and qualified for the Belgian Championship in Gesves where she finished with 8 points, giving a really impressive performance while still being very green... So I decided to call Daniel Bluman who I work with regularly, and we decided to buy the mare. Several people were very suspicious and quite surprised by our interest, but I knew the mare's line and history, and I still thank Daniel today for having trusted me."
Three months later, the mare took part in her first international one-star Grand Prix at Strazeele with Caio Carvalho. She was then sold to one of Daniel Bluman's pupils in Colombia... but sometime later, Daniel Bluman decided to have one of his owners buy the mare and he himself competed Bacara, who he took to the highest level, winning numerous events on the five-star circuit, including the King's Cup at the CSI5* in Madrid in 2017. In 2018, to allow an Israeli team to participate in the Tryon World Games, he lent the mare to his compatriot Alberto Michan. In the stands, Violet Lindemann Barnett fell in love with the mare and decided to buy her. She would ride the mare until Cassio Rivetti arrived in the USA and he took over the reins of the bay. She got along well with the Brazilian and the results followed one after the other on the World Cup circuit. Today, the SBS mare is being ridden under British colors by Emily Moffitt, thanks to Poden Farms' acquisition of her on the advice of Neil Jones… another Belgian story