B Once Z is retiring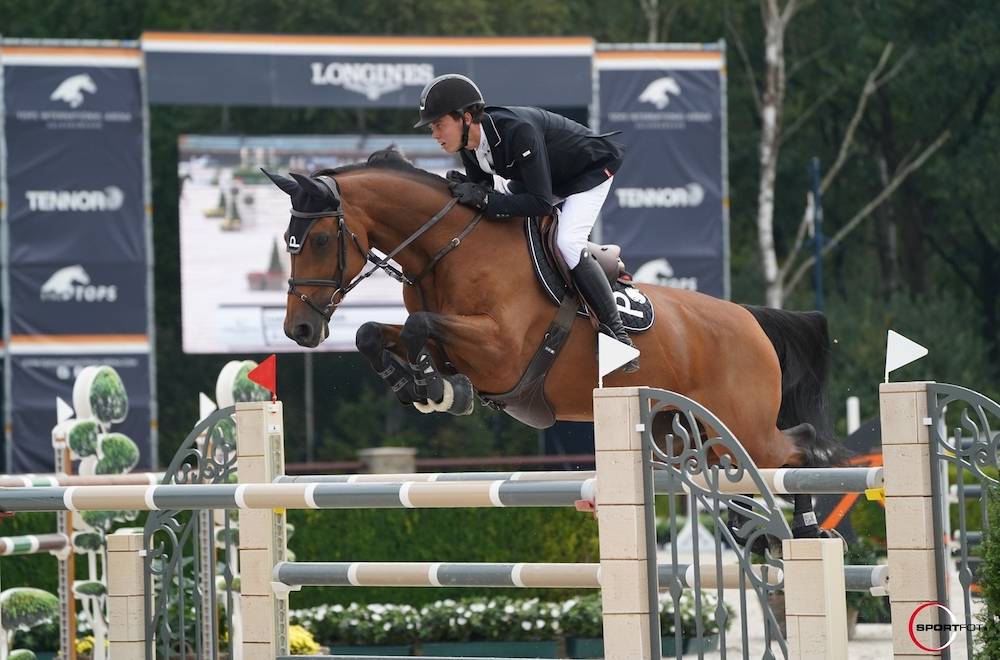 11 August 2021
American rider Lucas Porter announced on social media the retirement of his 17-year-old mare B Once Z. This daughter of Baloubet du Rouet has a special place in her rider's heart, since she allowed him to participate in his first ranking events but also to win his first 2* Grand Prix in the Netherlands.
Recently, B Once Z has been competing in 1.45m events, but in her younger years she competed alongside Germany's Katharina Offel at the highest level. In 2013, the pair placed second in a 1.50m event at the CSIO5* in Falsterbo and won a CSI5* event in Bordeaux two years later. "You were one of a kind, in many ways - but most of all, you were a real winner with the heart of a lion. You jumped fences bigger than yourself, were so incredibly fast and so often in the top three," posted Katharina on Instagram.
Bibi, as her riders call her, will now focus breeding in the Netherlands.
Featured photo: Sportfot.com