Auction with no reserve price on April 20 and 21, get an exceptional Ekestrian horse!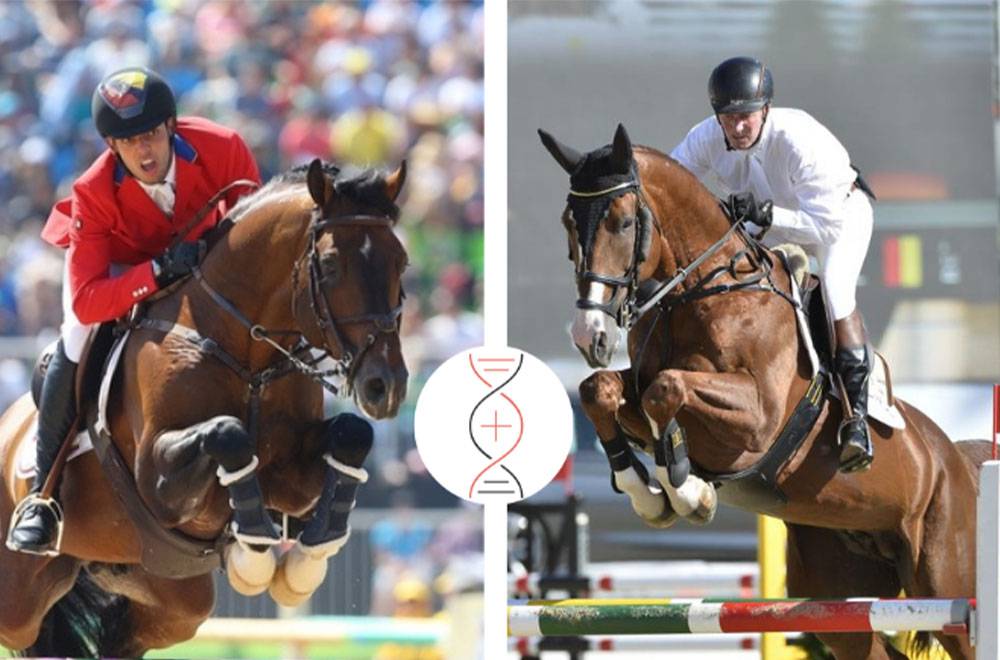 11 April 2021
Release
Rare son of For Pleasure, brother of Delano W, clear CSI 1.45m; foal to be born by Bamako de Muze with a granddaughter of Electra van't Roosakker; foal to be born by Emerald x Cornet Obolensky with the direct damline of the champion For Pleasure; filly to be born by Casallo Z with the sister of the CSI 1. 60m with Mathilda Karlsson, Cornet Obolensky with the full sister of Olympic champion Rahotep de Toscane, the best price-quality ratio is here!
During this exceptional auction, all lots will be offered with NO RESERVE PRICE, so any bid placed will be, if not exceeded, a winner!
Choose your future champion and send your purchase order to the auctioneer now to be the first to place a bid, even before it opens!
Access the catalog here : https://bit.ly/322mird
For this auction, Ekestrian auction house offers 35 lots at the best price for breeding and sport enthusiasts: 15 foals to be born in 2021 including two females and two males, 3 foals including one female, 5 frozen embryos, 9 young horses between 1 and 3 years old, one brood mare as well as a lot of rare straws.
Find the best 5* bloodlines of sport and breeding, associated with the best breed leaders and champions such as Diamant de Semilly, Cornet Obolensky, For Pleasure, Kannan, but also the very noticed rising stars such as Hardrock Z, Dollar du Rouet, or Nixon van't Meulenhof!
Catalog preview:
- Foal to be born in 2021 - Hardrock Z with the niece of Aganix du Seigneur and Arsouille du Seigneur CSI5* 1.60m
- Frozen embryo - The next Kalaska de Semilly ? Brother/sister of 3 performers 1.40m-1.45m, by Diamant de Sémilly x Voltaire x Le Tot de Sémilly with the niece of Kalaska de Sémilly (himself a son of Diamant) and Eloise de Sémilly 1.60m*
- Foal female - Untouchable 27 with the niece of Ganjana 2, CSI5* 1.60m and Ben Nevis CSI 1.50m
- Filly to be born in 2021 - Female by Cornet Obolensky x Montender x Concorde, with the daughter of Belle Clara, placed 2nd in 1.50m!
- Foal to be born in 2021 - Chacoon Blue with the sister of Lamm de Fetan, winner in Grand Prix CSI5* and Nations Cup with Timothée Anciaume !
- 2 years old filly - Ogrion des Champs with the sister of Jasmin du Perron CSI 1.60m and Quinine du Perron CSI 1.50m !
- Yearling - The blood of Chacco Blue with the sister of Manhattan de Sémilly CSI 1.50m, also daughter of Elodie d'Aursaye, European champion Young Riders 1.50m !
- Foal to be born in 2021 - Rare ! Brother/sister of Cleopatra, Grand Prix CSI 1.60m with Jake Hunter ! Damline of Capitol
- Male foal to be born in 2021 - Emerald x Clinton with a dam having jumped 1.40m*, sister and aunt of 11 performers 1.50m-1.60m !
Go to https://bit.ly/322mird to discover the rest of the catalog!
The auction will take place 100% online, 100% with no reserve price, and will start on Tuesday April 20th at 11am (French time) and will close lot by lot, minute by minute on Wednesday, April 21st at 9pm (French time).
Don't forget to create your account and/or to update your contact information on the website to be able to access the catalog and bid during the auction: https://bit.ly/3s77kef
Information and price estimates from the Ekestrian team at +33.7.86.32.75.17 or [email protected]