The Auction by Arqana – Act 1 the Embryo Collection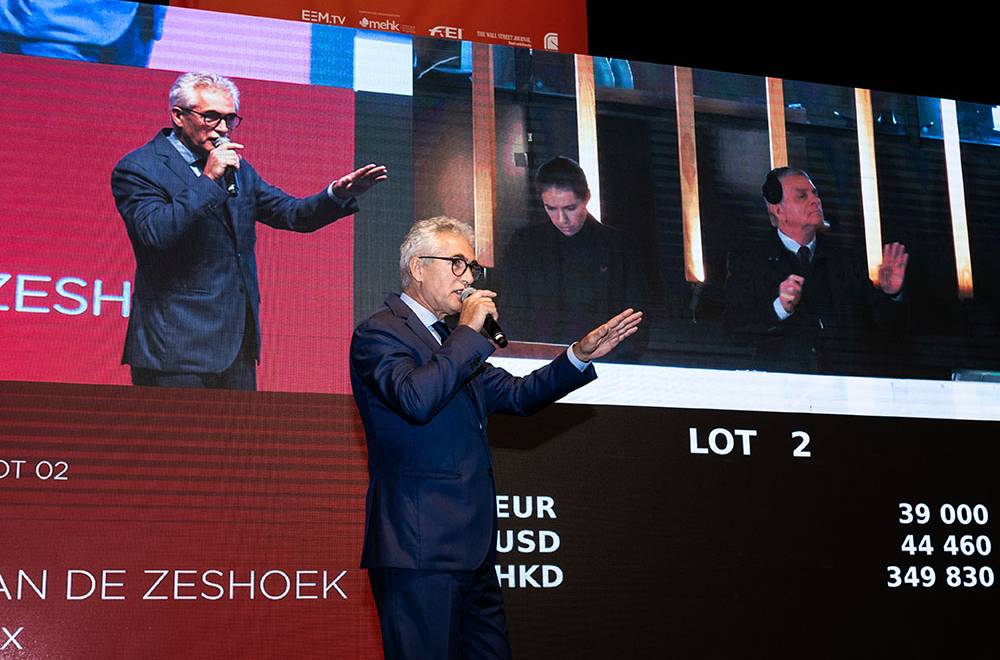 15 February 2019
The Auction by ARQANA took place tonight with an amazing collection of horse embryos combining some of the best show jumping bloodlines in the world attracting keen bidding from buyers.
The President of leading French auction house ARQANA, Eric Hoyeau, led the sale on the ground from Asia Horse Week at the AsiaWorld-Expo in Hong Kong. Bids were also taken online and at the sale's company's headquarters in Deauville, France.
In Hong Kong, a big and enthusiastic crowd was in attendance to witness the historic first embryo auction of its kind in the Asia region.
The opening lot of The Auction (Eldorado Van De Zeshoek x Coriana Van Klapscheut (Darco) sold for 41,000 Euros to a Canadian buyer online. This was the highest priced embryo of the entire sale. The second highest price paid during the sale was 40,000 Euros for Lot 06 CASSINI 1 x COCOSHYNSKI (CORNET OBOLENSKY)
18 embryos were auctioned and grossed 416,000 Euros. The average price was 26,000 Euros.
ARQANA'S President Eric Hoyeau said;
"We are very happy with the outcome of the sale and how technology enabled us to make it all happen."
"It was quite amazing to have so many people from all corners of the world including Canada and Brazil showing interest and buying online," he said.
For a full summary of results from The Auction please go to www.theauction.online