Armitages Boy will stay in France!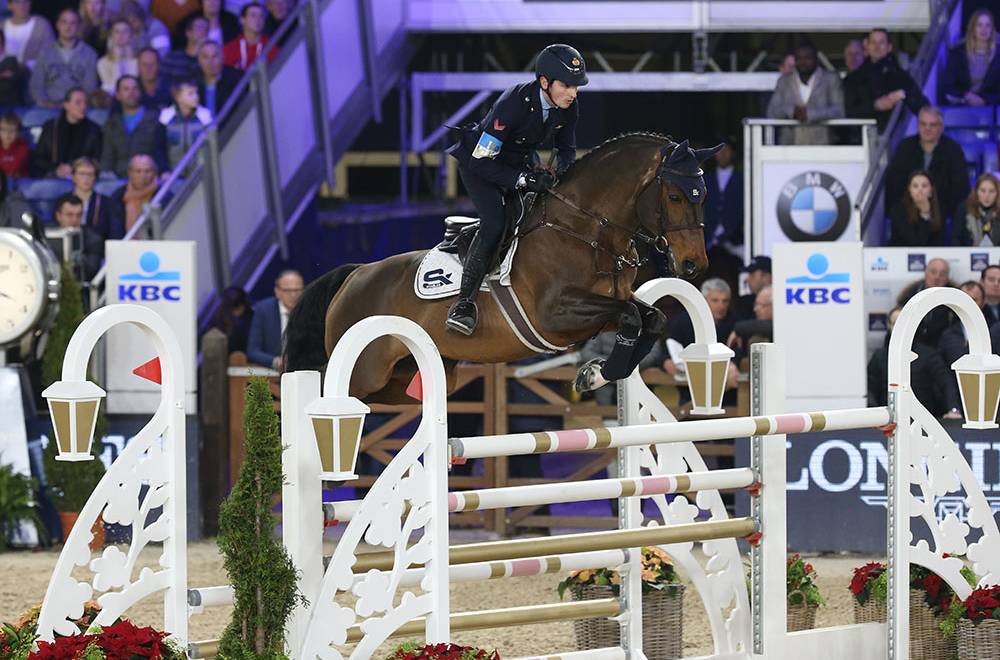 10 October 2019
Under the saddles' of Aymeric de Ponnat and Lorenzo De Luca, Armitages Boy won the Nations Cups in Lummen, Gijon, Barcelona, La Baule and Rotterdam. He accumulated many placings in the most beautiful Grand Prix's on the circuit, placing third again in Leipzig at 17 years old, just a few weeks before his retirement.
After a breeding season shared between the Haras de Talma and the Haras de Saint Lô, today France Etalons is pleased to announce that they have acquired the Belgian trader Stephex's shares in the stallion. The Oldenburg is therefore 100% French owned again, as France Etalons is now co-owner of him, along with the actor, director and rider, Guillaume Canet as well as Grégory Mars, owner of the Haras des M.
Statement: "After celebrating his return to France in April, we are pleased to present you with another opportunity to celebrate this brilliant Champion!
The whole France Etalons team is proud to announce the acquisition of a part-share in the stallion ARMITAGES BOY! He was a stalwart on the French team with Aymeric DE PONNAT, before joining Lorenzo DE LUCA's string of horses performing at the highest international level. The charismatic stallion will therefore remain in France to continue to be available to your mares! The well-performed stallion is now 100% French owned again, thanks to the new partnership deal with his co-owners, Guillaume CANET and Grégory MARS!
He arrived in Normandy during the middle of the breeding season, when many of you had already made your breeding choices, but we're delighted to see the excitement that our new star has stirred up! In just a few months, he covered almost 200 mares. We're waiting for the last scans of mares bred up until 10/1 - his fertility has not stopped increasing during his first year of fresh-semen breeding! With this in mind, ARMITAGES BOY will join the Haras de Saint-Lô after a period of rest so that our team and those at EUROGEN can freeze his semen again, in order to offer you the best quality straws!
We hope you're looking forward to seeing ARMITAGES jumping at stallion shows as much as we are next year! Our team is keen to present the 2020 breeding offer to you – it'll be even better than this year!"