Argento to retire in Béligneux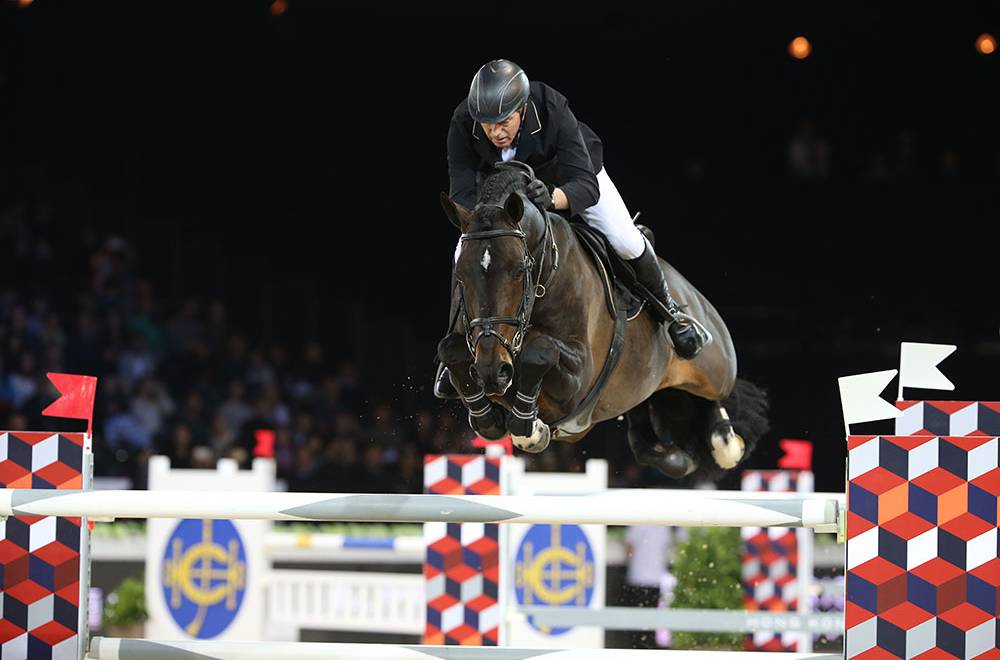 13 January 2020
John Whitaker has announced the retirement from sport of his faithful Argento at the age of 18. The stallion in recent years has taken him to no less than... eighteen Grand Prix victories! In 2015, Argento was ranked first in the world after his victories in the 5* CSI GPs of Munich, Rome, Amsterdam, Villach-Treffen and his memorable double in Hong Kong (Gucci Master and Longines Grand Prix). In the same year, he came second in the GCT Grand Prix's of London and Monaco.
Argento therefore fully deserves to pass on his genes by focusing on breeding. His rider has chosen to entrust him to the Neyrat family in France. Argento will join the "Béligneux Le Haras" stables and his semen will be available all over Europe.
In the words of Sébastien Neyrat, "Argento excelled in the 160 Grand Prix and was ultra-fast in the chases. Well-designed and powerful, he never betrayed his immense respect and his irrepressible will to win. Great performers who have shown such longevity at the highest level while maintaining style, respect and the desire to do so are exceptional and unique horses. Galoubet, Baloubet, and For Pleasure are some brilliant examples. It is with such stallions that breeding progresses and it is our job as stallion breeders to spoil them so that they give the best of themselves. He will join our other stars, Cartani, Romanov, Firth of Lorne, Cooper Van de Heffinck, Cornet's Stern to make up a gallery of very complementary stallions."