Are the Tokyo Olympic Games still a showcase?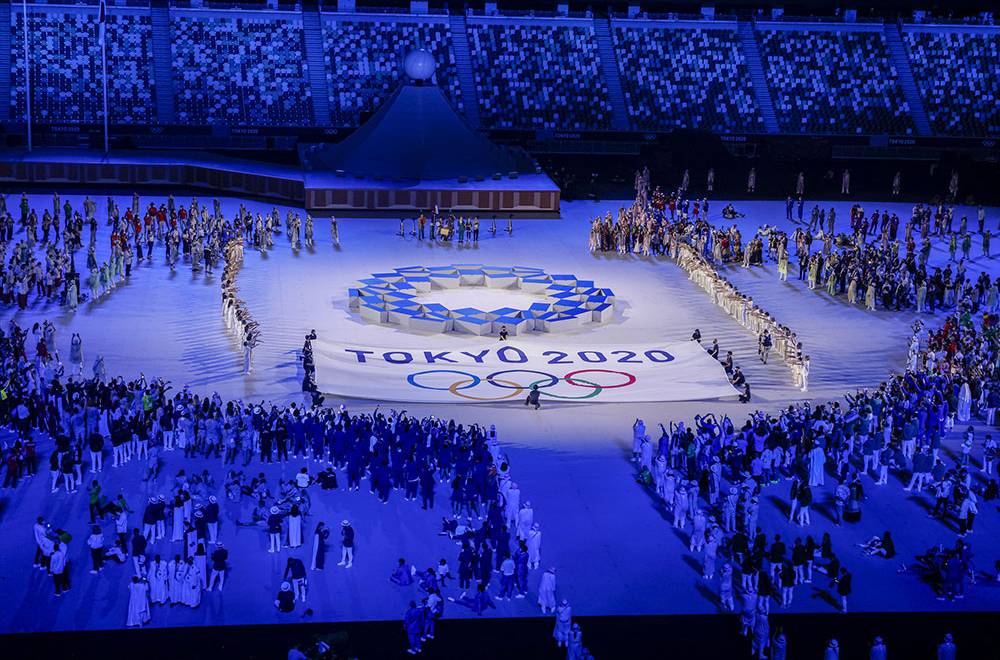 28 July 2021
The Tokyo Olympic Games will be different in more ways than one! Having been postponed for a year for the first time in history because of the health crisis, the Olympic Games will take place, but at what cost? No audience and no possibility for the athletes to leave the Olympic village other than to go to the site of their sport: the Olympic spirit won't be the same... But the Games will take place! Does this change the interest in these Games or not?
New Zealand rider Bruce Goodin will go to Tokyo to compete in his fifth Olympic Games. It's a source of pride but his motivation remains unchanged: "I'm very excited about these Games. I was very young for my first Games in Barcelona (Editor's note: at 23 years old) which makes things very different now that I am the oldest athlete in the New Zealand delegation. At 51 years old, I find it quite amusing; there are three of us in the delegation competing in our fifth Games. It gives us a certain background and we are now far more experienced, but it doesn't affect my motivation". He is familiar with Japan, as he has been Ryuma Hirota and his wife Shino's coach for many years. Both are World Cup finalists. The Kiwi wizard will nevertheless not be able to take advantage of the trip for some sight-seeing this time: "I've been to Japan several times before and it's a country I really like... Unfortunately, due to health restrictions, we won't have the opportunity to go and explore this time. Nevertheless, it doesn't change anything regarding the feelings I have for this competition. It's still the Olympic Games. I find that it hasn't changed my motivation. But it will change the experience of the Games. I found an additional motivation in all the discussions about whether the Olympics would take place or not. For that, it's necessary to keep concentrating on one's objective and to manage not to be diverted by the debates around whether or not the Games will be held. You have to create your own motivation and ignore the distractions". And there are more debates than ever around these Games, especially in terms of riding with the new regulations that will be implemented in Tokyo. "The rules have changed a lot. There was a lot of criticism especially from the big nations... but it will be interesting to see how it goes. There will be a lot more risk no matter whether you're riding as an individual or for a team. It's going to change a lot of things and it's going to be interesting to see how many teams bring in a new combination after the individual competition. I think it's very important for the sport to become more global. It's very important for everyone that equestrian sports remain at the Olympic Games. Obviously, New Zealand is not one of the favorites, but we hope to be one of the 10 teams that will start on the second day. If we succeed, as the points go back to zero... anything can happen!"
It's a positive mindset that is also shared by Brazilian Yuri Mansur. The rider with the yellow jacket defended his country's colors during the last World Championships in Tryon but will participate here in his first Olympic Games: "Since it's my first Games, the new format is not a change for me! I try to keep my positive nature by always looking for the good in each situation. The games are difficult, we will have to deal with the climate, the high temperatures, the humidity... But on the other hand, when we see all the problems that humanity has just gone through, succeeding in having an Olympic Games is just wonderful! It is an honor to be able to be there and to bring a little hope to the people... And to ourselves. Regarding the format, there are certainly some bad things about it, but I love the strategic side that it can bring back to the sport. Up until now, the reserve position has always been a difficult position to be in, and now there's this opportunity for everyone to jump so I'm trying to just see the positive side."
Photos: FEI & Julien Counet