Anthony Bourquard – following in Steve Guerdat's footsteps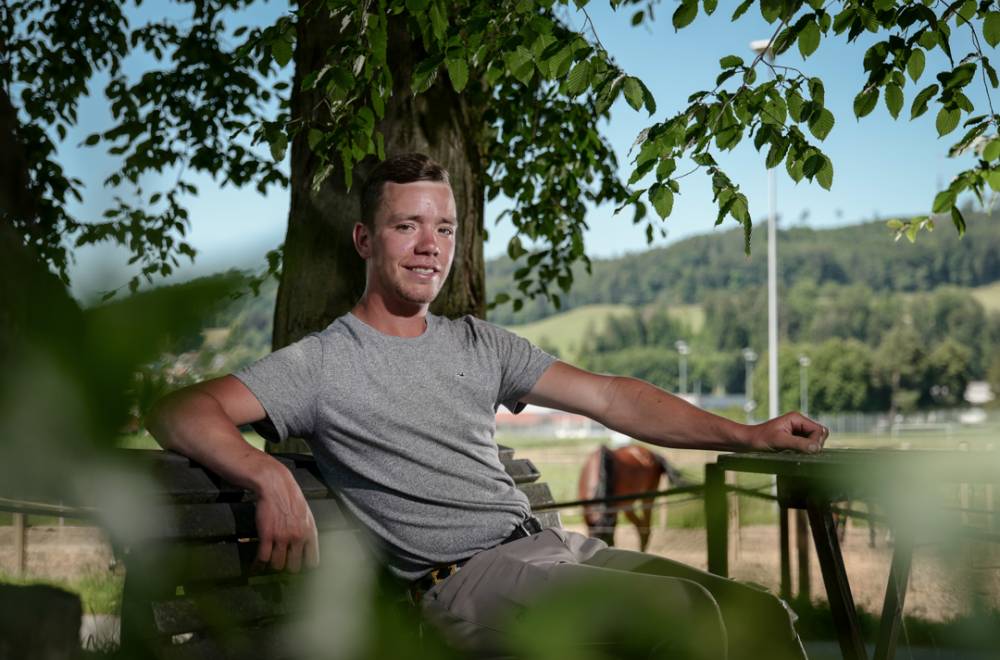 23 July 2020
In this part, the young Swiss rider talks about his plans for the future.
What are your plans for the 2020 season?
It's really hard to say. I think that if the Swiss Championships can be held like normal at the beginning of September in Humlikon, that will be one of my important goals for the season. All of the elite Swiss riders will probably be there. I don't know yet which horse I'll ride there, it will depend on the horses' form, but I probably won't ride Cornet there, because I don't like to set any specific goals with him. I want to see how he feels and how fresh he is. So my goal is to get a medal at these Swiss Championships and if competitions open up again, why not participate in 4* and 5* events? Participating in the CHI Geneva obviously remains a major objective of the season.
Humlikon is a competition that suits you well...
Yes, I won the 3* Grand Prix with Janus there in 2018. That same year, I won the first round of the Swiss Championships which were held concurrently. I had 3 rails in the last round of the championship when I was the favorite, and eventually I won the CSI Grand Prix on the Sunday, which was nice way to make up for that.
More proof that you know how to bounce back after failure...
Sort of. Maybe it's something that's part of the Jurassien nature. You want to show people what you're capable of, and even more so after a setback. We come from a land of farmers, and even though people sometimes look down on us, we want to prove that we belong among the best.
What about longer-term goals?
I want to be an elite Swiss rider, riding in Nations Cups, and championships for Switzerland. That's my main objective.
Is it a goal you think you'll achieve by staying in Elgg, or will you have to become self-employed?
Time will tell. I'll see what opportunities are available to me. But for now, I feel really good here. I have a great boss. Of course, you never know where life will take you, so it will depend on the opportunities that come along. I'm open to anything that can take me to the top.
What is your view of top-level sport, even if it is obviously influenced by Steve's views?
What I particularly like about this sport is the mentality of the Nations Cup, and of course the championships. When you watch the championships on television (I haven't had the chance to experience them in real life), you can feel the strong team spirit. You forget about sponsorship and money. You're really competing just for sport, and that's what I like. I hope the sport will move in that direction in the future. Currently, there are a few circuits that are trying to emerge, there's a lot of money at stake. It's challenging, because we compete in a sport that requires means and sometimes, we have to go to competitions where we can earn money. I hope that this trend of putting money ahead of horses will change, even though I am aware that it is a complex issue because we need this funding in our sport. A solution should be found. As such, Steve is the best ambassador for our sport and he really fights for his discipline. I think that the best solution could be to restore the Nations Cups' reputation through higher monetary prizes. This would give our sport a great boost and a better profile.