All-Female Podium Leads Longines Speed Challenge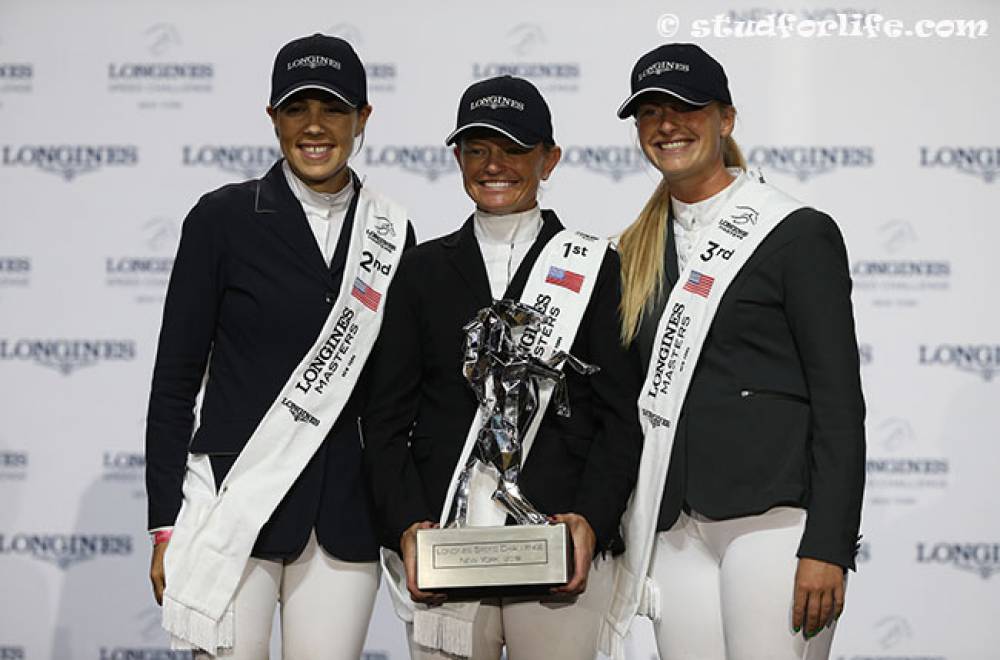 27 April 2018
Longines Masters New York
Speed Challenge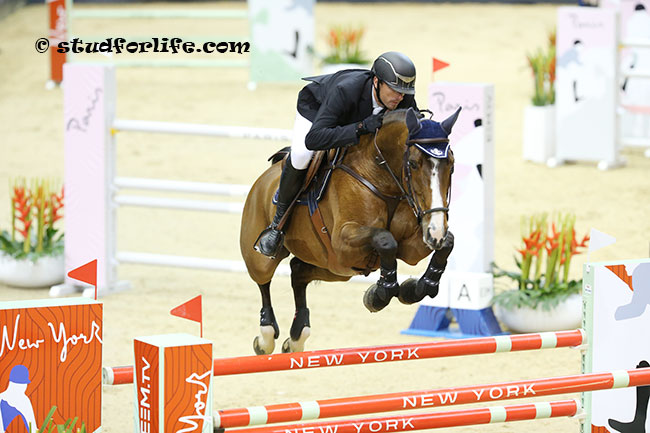 The second day of the Longines Masters of New York on Friday, April 27 began with a magnificent victory by Grégory Wathelet of Belgium in the first CSI5* class of the day. Wathelet was first to go in a six-rider jumpoff, and with his up and coming prospect Iphigenia de Muze (Erco van't Roosakker x For Pleasure), the BWP mare held his lead of 31.74 seconds in the jumpoff. He kept ahead of France's Patrice Delaveau, who also jumped double clear with Aquila HDC (Ovidius) for 2nd place. Canada's Erynn Ballard, riding for Tal Milstein and his partner Ilan Ferder put in the day's best performance by taking third place with Catoki's Z (Catoki) to beat Sweden's Peder Fredericson and his incredible Hansson WL (Hip Hop).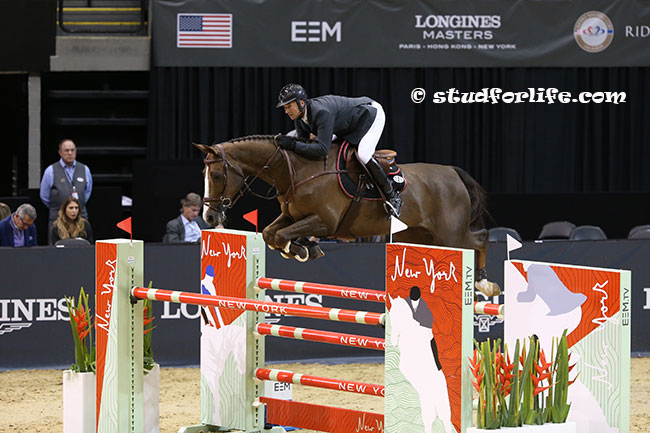 "I am very happy because I have always believed in this mare since she joined my stables at 7 years old," Wathelet said about his winning mount. "I had my owner Judith Gölkel invest in her because I think this mare is the next generation behind Coree... but last year we had some small health concerns. It was a small issue, the mare was fine, but she came back a little bit different. So, we lost a few months and she fell behind the other horses in my team of the same age; Nevados and Iron Man. Especially because she is a very sensitive mare and when she stresses, she becomes very nervous, but today, she has made very great progress even though I think that our consistency is still very important. Today, I did not really try to go very fast but she is a very fast mare because she makes up a lot of time over the ground. I think we can be satisfied with this first edition of the Longines Masters of New York. We obviously have the same concept that we are familiar with from Hong Kong and Paris, the only thing left to add is the atmosphere of Paris."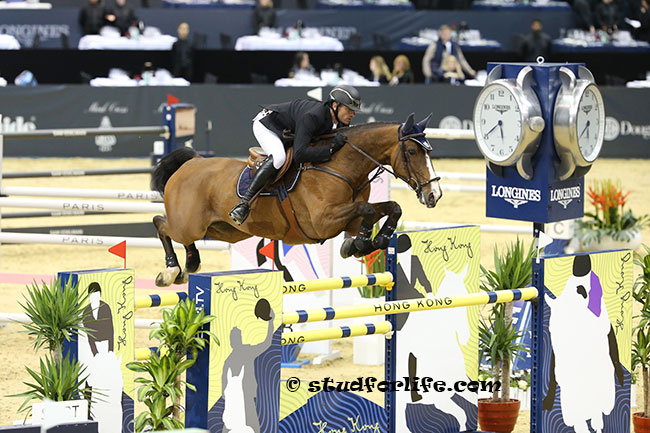 However, the big event of the day was obviously the Longines Speed Challenge with an unusual result! Only one pair went clear over the fences to score zero faults, and the podium of the top three did not change afte the 8th rider to go, despite a drag break halfway through an order that had only 25 starters. The footing was obviously the issue, despite all the efforts of the organizers who trusted a company recommended by the best American riders such McLain Ward and Beezie Madden.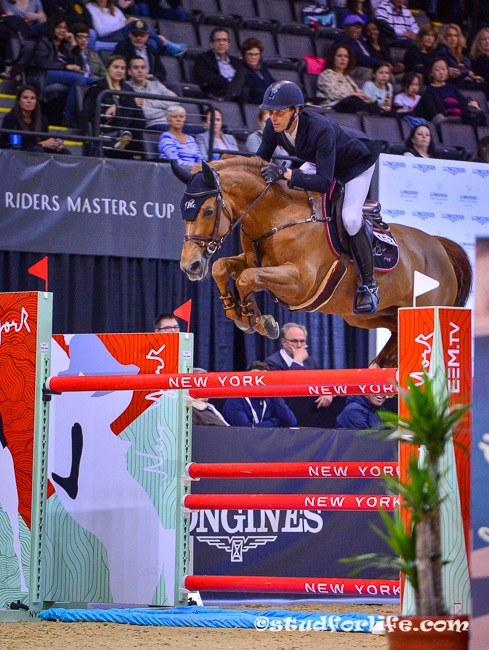 A disappointed Kevin Staut explained the situation with great discernment: "There is a concern with the footing, there is no doubt. For my part, my mare found herself having to make a big effort even though the fences were not huge. The ground was loose in the turns, and it's a shame. The organizers are not for nothing, they have been cheated and made every effort to fix it, but grooming the footing to improve it is not enough. The concern is elsewhere. The facts are there, there was only one rider who could jump clear in this event. "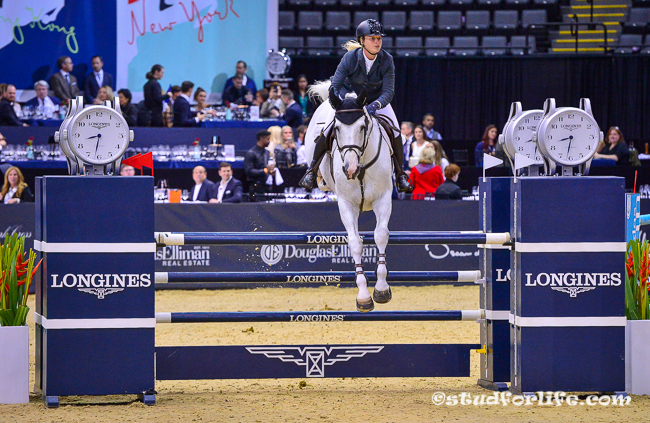 The first rider to go was Kirsten Vanderveen, who was already enjoying a successful day with a top placing in the previous class, jumped a super track with Faustino de Tilli (Berlin) her top horse from the recent World Cup Final. She immediately laid down the fastest time of 58.04 seconds and despite two faults (and therefore 4 seconds of penalty) added, she took her seat on the winner's podium, and remained there for the entirety of the class to eventually place 3rd.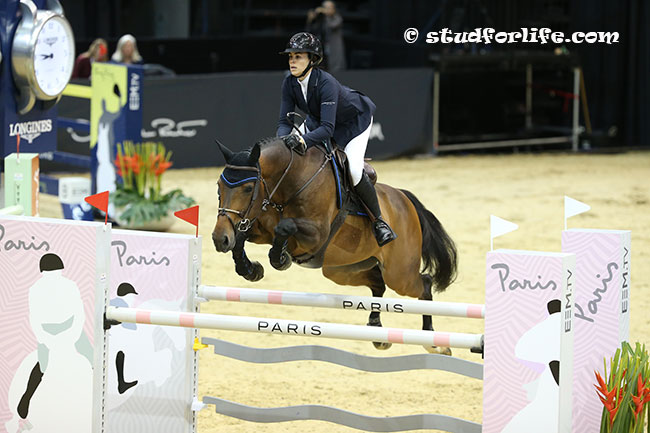 A few rounds later, Brianne Goutal of the USA managed to complete the only clear round of the class with Fineman (Feliciano), taking a temporary lead with a time of 61.86.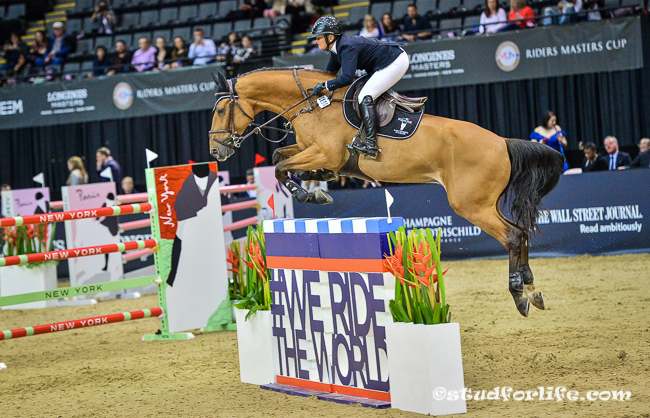 But it was ultimately the Canadian Erynn Ballard, who despite a fault on the penultimate obstacle vaulted to the top step of the podium with Fantast (Toulon) with a time of 60.62, including a two second penalty.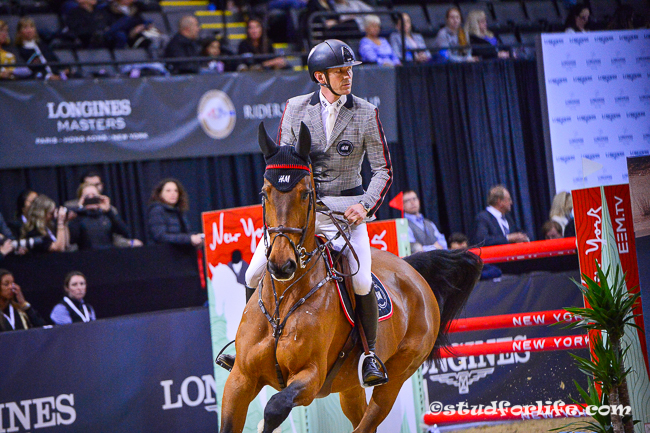 Peder Fredricson, who was second to start after the drag break, rode a hopeful round with the very nice Zaloubet (Maloubet de Pléville) but again, a fault at the penultimate obstacle sent him to 4th place.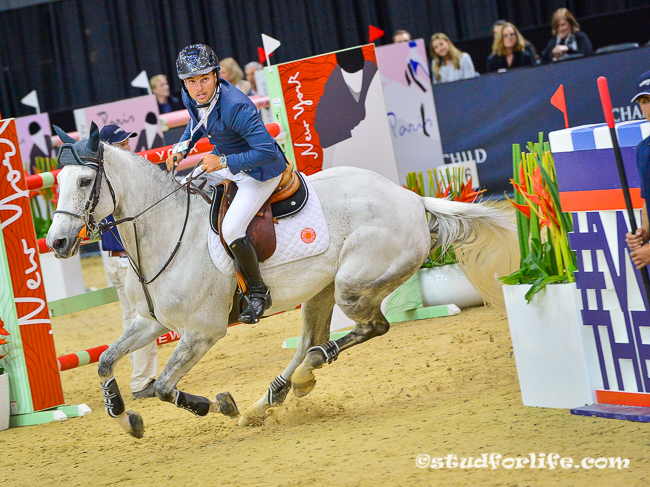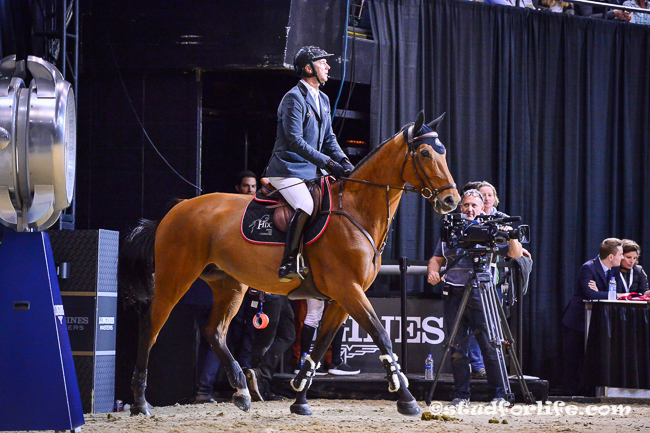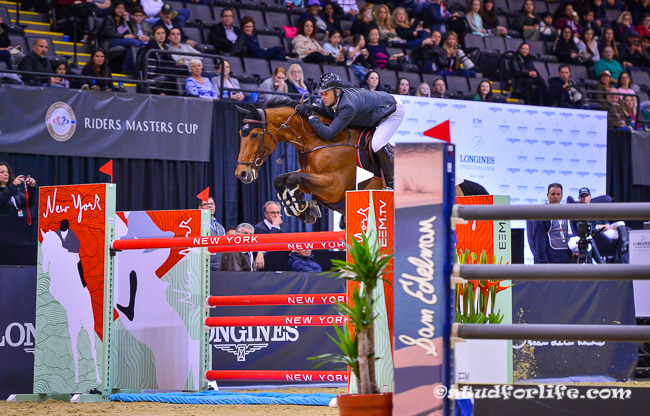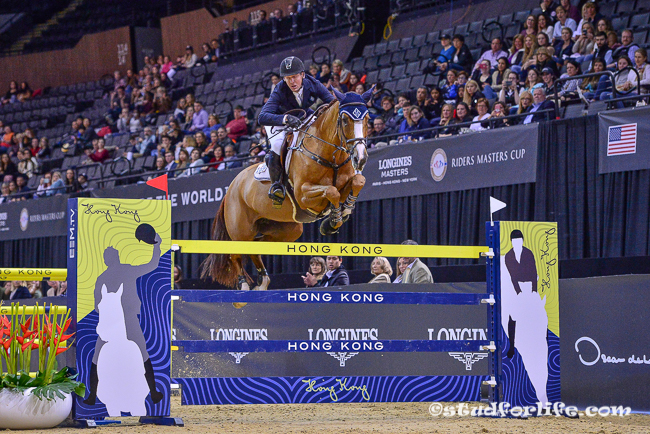 Some of the best riders in the world proceeded to try but nobody succeeded in changing the top placings, which at the end of the class resulted in an all-female podium.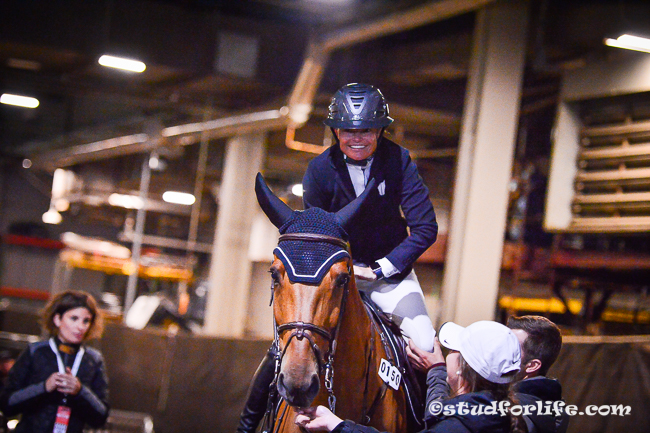 "My horse is amazing. She us such a fast horse. I'm obviously very happy, this was an amazing day for me today," said Ballard, who is the only Canadian riding in the CSI5* division this week in New York, said.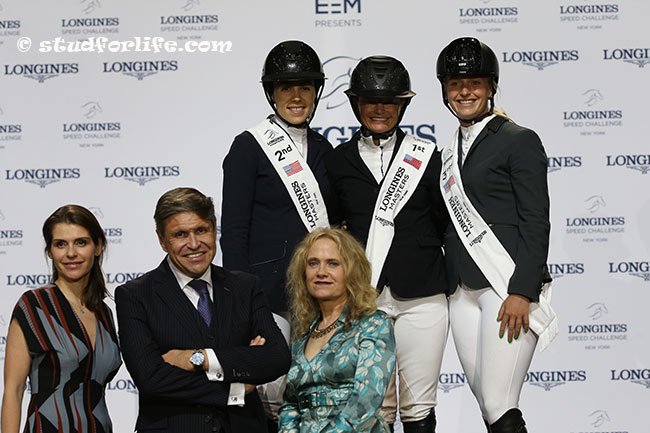 Brianne Goutal was also very enthusiastic: "It's amazing. We've been talking with Christophe Ammeuw about this competition being here for a number of years. To see it come to fruition is just awesome. My horse jumped amazing tonight and the crowd was great. I don't think I've ever jumped with this much atmosphere, with everybody yelling. My horse was with me all the way, so it was great.