Alfa Jordan goes to Suus Kuyten.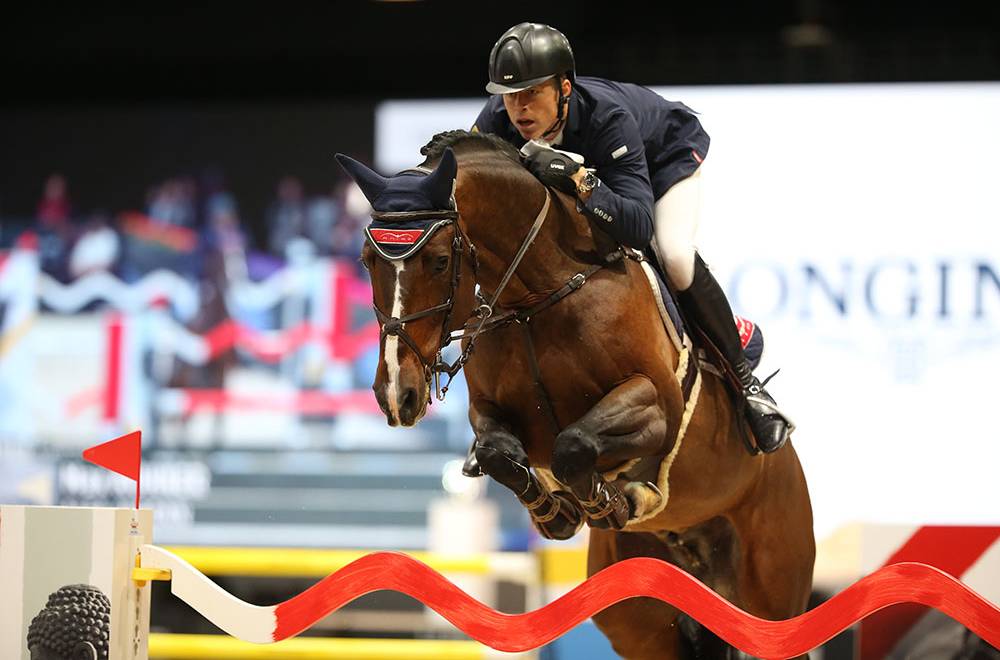 28 January 2020
After four seasons under the saddle of Austrian rider Max Kuhner, the stallion Alfa Jordan (Air Jordan x Lancelot) will now be ridden by Suus Kuyten. The 34-year-old Dutch rider is actively preparing for her Global Champions Tour debut. As a member of the Dutch team that won bronze at the 2004 European Youth Championships in Vilamoura, this young lady has regularly placed with the stallion Dallas du Domaine Z (Darco) at Grand Prix level. In recent weeks, she has also acquired Iron Man III (Chatman), who was previously ridden by Sergio Alvarez Moya.
"I've been given the opportunity to ride on the Global Tour circuit this season, but as I haven't progressed to that level yet, I need horses with the ability and experience to help me make my debut. I acquired Iron Man a little earlier on and I've had the opportunity to acquire Alfa Jordan as well. He has just arrived in my stables and I rode him for the first time today. Of course, I had also seen him in competition and his results speak for themselves. Max Kuhner made me feel confident during the test ride. He is a stallion who has everything, the ability but also the will to compete. I'll take my time now to get to know him. We'll start competing in Peelbergen in two weeks' time... but just quietly with events between 1.20m and 1.30m. We'll concentrate on competing in the coming seasons. Alfa Jordan won't be available to breeders directly, but we'll see when he retires... we still have time for that," reacted the Dutch rider.