Adam Prudent closes out the WEF!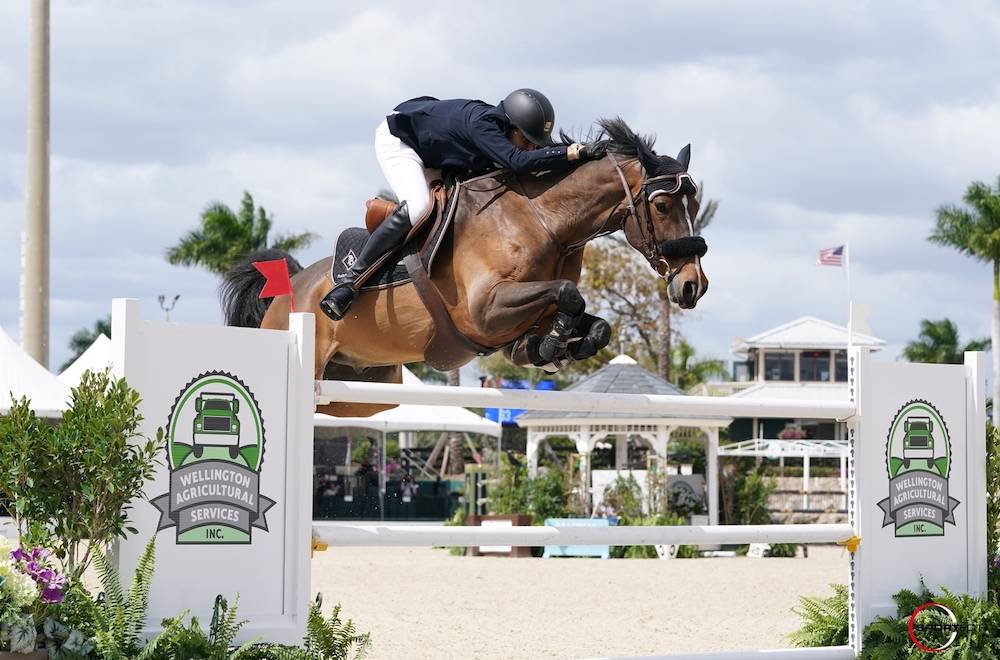 05 April 2021
Only one international competition was on the program this week. The Winter Equestrian Festival hosted its 12th and final week of competitions this season in Wellington. The Florida tour concluded with two CSI's, a 4* and a 2*. Let's have a look at the Grand Prix results!
Wellington CSI4*
The WEF is over! The last week of competition was in full swing and victory smiled on Adam Prudent! Forty-two riders competed in this $214,000 CSI4* Grand Prix final which was designed by German course designer Olaf Petersen Jr. Only 8 combinations turned in faultless courses in round one to then go on to start in the jump-off. On home turf, French-American rider Adam Prudent won with the fastest double clear on Baloutinue (Balou du Rouet). "The horse is very careful," he said. "I haven't really had a chance to go fast yet since this is only my third Grand Prix jump-off with him. I pushed him to the limit this time and really asked him to give it his best shot. I knew I had a lot of fast riders behind me, so I really wanted to go all out and take all the risks I could, and it worked out pretty well."
Canada managed to secure second place in this event, but the round was more than a full second behind the winner. That performance was posted by Jin Ifko who rode Un Diamant des Forêts (Diamant de Semilly). World No. 7 Kent Farrington closed out the podium with his faithful mount Gazelle (Kashmir Van Schuttershof). "I started a little late in the jump-off. Both riders went early and were aggressive in trying to win, which I love," he said. "I think that's great sport. They both had incredible runs today."
Wellington CSI2*
The Irish anthem rang out in the $50,000 Grand Prix thanks to David Blake, who was competing here with his 13-year-old gelding, Dy Zento (Zento). With a two second lead in the jump-off, he beat fellow Irishman Kevin Mealiff and Tupac Van de Vrombautshoeve Z (Thunder VD Zuuthoeve). Third place went to Peter Lutz and Hollerno (Baltic Vd).
Photo credit: Sportfot.com