60 candidates for Z admission in Deauville.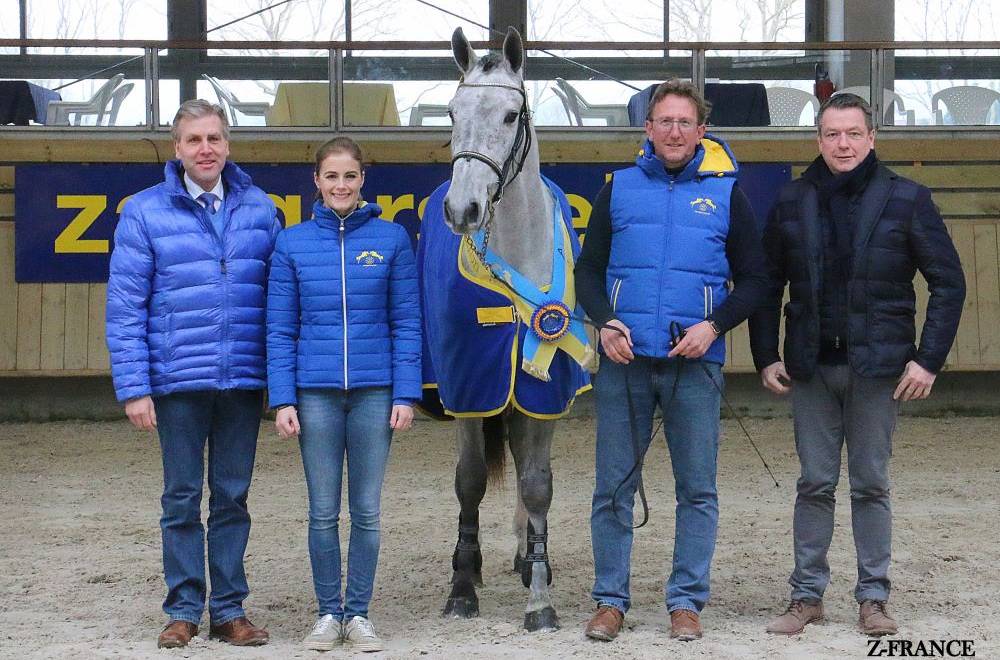 13 February 2020
On Saturday 15 and Sunday 16 February, the Zangersheide studbook will be holding its seventh stallion approval event at the Pôle International du Cheval Longines Deauville.
After vet control, 60 candidates from all over Europe have been selected to be evaluated by an international jury consisting of the great Belgian stallion breeder Luc Tilleman, the German Heinz Meyer (Paul Schockemöhle Pferdehaltung GMBH) and the French World Champion in 2002, Eric Levallois.
The best in European genetics will be represented in Deauville, with sires from prestigious stallions such as Air Jordan Z, Aktion Pur Z, ARD VDL Douglas, Armitages Boy, Balou du Rouet, Baloubet du Rouet, Canturo, Casall Ask, Cicero Z Van Paemel, Contendro I, Cornet Obolensky, Diamant de Semilly, Dominator 2000 Z, Emerald, Lamm de Fetan, Luidam, Mylord Carthago, Plot Blue, President, Qlassic Bois Margot, Quidam de Revel, Stakkato, Toulon, Untouchable, Vagabond de la Pomme and Vigo d'Arsouilles. This expertise is also an opportunity to appreciate the young offspring of promising stallions such as By Ceira d'Ick, Comilfo Plus Z, Eldorado de Hus, George Z, I'm Special de Muze and Le Coultre de Muze.
Old Chap Tame, the international performer will also be present.
The catalogue shows that most of these candidate stallions come from prestigious strains which have produced remarkable international winners such as Amaretto d'Arco, Baladine du Mesnil, Berlin, Casall Ask, Champion du Lys, Cheppetta, Fein Cera, Flipper d'Elle, Ideo du Thot, Ionesco de Brekka, Itot du Château, Living the Dream, Priamus Z, Quabri de l'Isle, Qerly Chin, Quidam de Revel, Rahotep de Toscane, Reine-Fée des Hazalles, Stakkato, Vagabond de la Pomme, VDL Zirocco Blue, etc.
Catalogue of the Deauville stallion approval
The event is attracting more and more buyers every year with several horses sold over the weekend. During this expertise, stallions can also be selected for an upcoming Z Online Auction.