5 things to know about EHV-1 rhinopneumonitis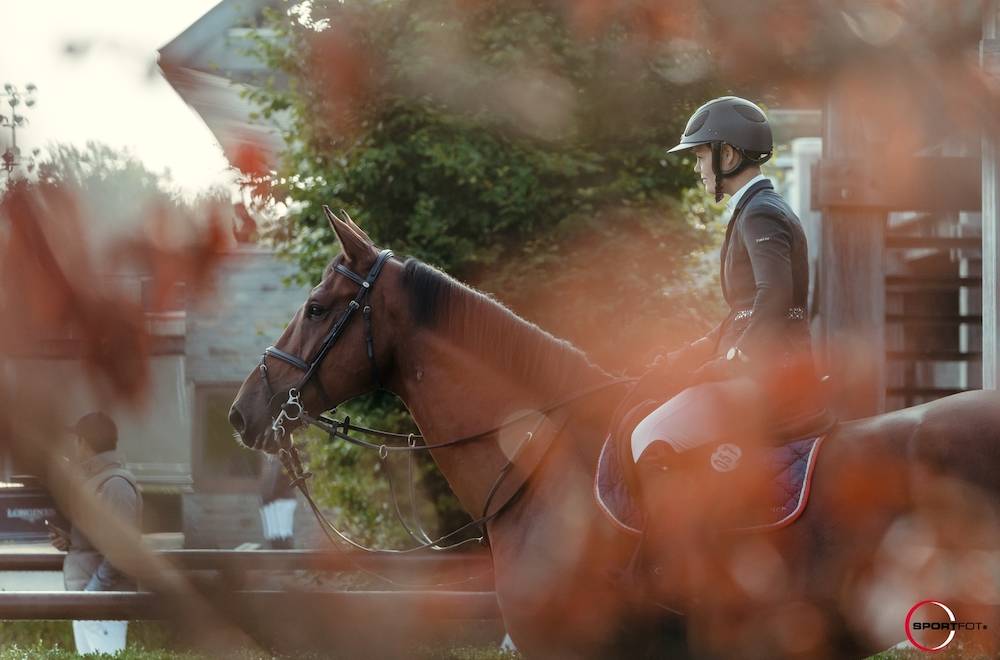 02 March 2021
"We are currently experiencing what is probably the most serious EHV-1 epidemic in Europe in decades," said the International Equestrian Federation (FEI) in their press release press release. At CES Valencia this weekend, four horses have now died from the virus, with another 84 horses on site showing clinical signs. France, Belgium and Germany also have confirmed outbreaks that are at risk of spreading. Equine veterinarian Nellie Curens sheds light on this disease for Studforlife.
1. Definition
"This disease is a herpes virus infection. There are five variants, with EHV-4 and EHV-1 being the most frequent. Different clinical forms have been identified. Most of the time, rhinopneumonitis presents as a flu-like syndrome, which is called the "respiratory" form. Horses present with a fever and a respiratory infection. The "abortive" form can cause abortion in pregnant mares. Finally, the third and currently developing form in Europe is said "neurological". It begins with a period of fever, then neurological signs appear such as ataxias of varying degrees -movement coordination disorders- which can turn into paralysis. It can be very mild, but also very severe, and the horse may not have the strength to stand up. In this situation, the recovery of the horse varies and is sometimes very long. It can have lifelong after-effects, and serious neurological forms sometimes require euthanasia."
2. Spread
"The virus is usually spread through direct contact. Secretions pass from one horse to the next can, for instance, transmit the disease. It can also be spread indirectly through contact with humans or materials: the hands, equipment or clothing of people who care for different horses at the same time, are all risk factors.
To avoid the first symptoms, common sense gestures are recommended such as not changing stables during this epidemic and postponing any non-essential intervention, masseur, thalassotherapy, if they were planned. On a daily basis, each horse must have its belongings, do not mix them up and wash your hands. Moreover, we veterinarians do not use the same supplies twice and we take care of the sick horse last, so as not to contaminate those that are well."
3. Detection
"The neurological form can occur up to about 10 days after a horse has been in contact with an affected horse. This means that a horse can be a carrier without showing any signs. Taking it to competitions or moving it then obviously presents a risk for all the other horses present on the premises! It is preferable to take the temperature of all the horses in the morning and evening, to quarantine them if they're contact cases and, if one of them starts to show initial symptoms, it is necessary to isolate it immediately and call the veterinarian quickly to make an initial diagnosis."
4. Cure
"There is no real treatment for the disease, although veterinarians are trying, but these treatments are very expensive. We then very often offer treatment for symptomatic treatments where we relieve the horse's symptoms with anti-inflammatory drugs, manage incontinence and keep them in slings to help them stand and help them get better."
5. Vaccine?
"There is a vaccine that must be carried out by a veterinarian and recorded in the horse's logbook. Nevertheless, it doesn't protect against the neurological form of rhinopneumonitis. It is however important for the horse to be vaccinated, especially for those horses that have not had the disease, in order to increase the general antibody level in the stable and thus reduce the circulation of the virus and to limit the symptoms, especially for the respiratory form. Vaccination against rhinopneumonitis is mandatory for trotters and gallopers as well as for breeding (according to the studbooks) but is not mandatory for other categories of horses. The vaccination frequency is every 12 months, and every six months for a horse participating in FEI competitions. It should be noted, however, that some competitions or stables require mandatory vaccination."
Photo credit: illustrating image - Sportfot.com