5 outstanding deals of the year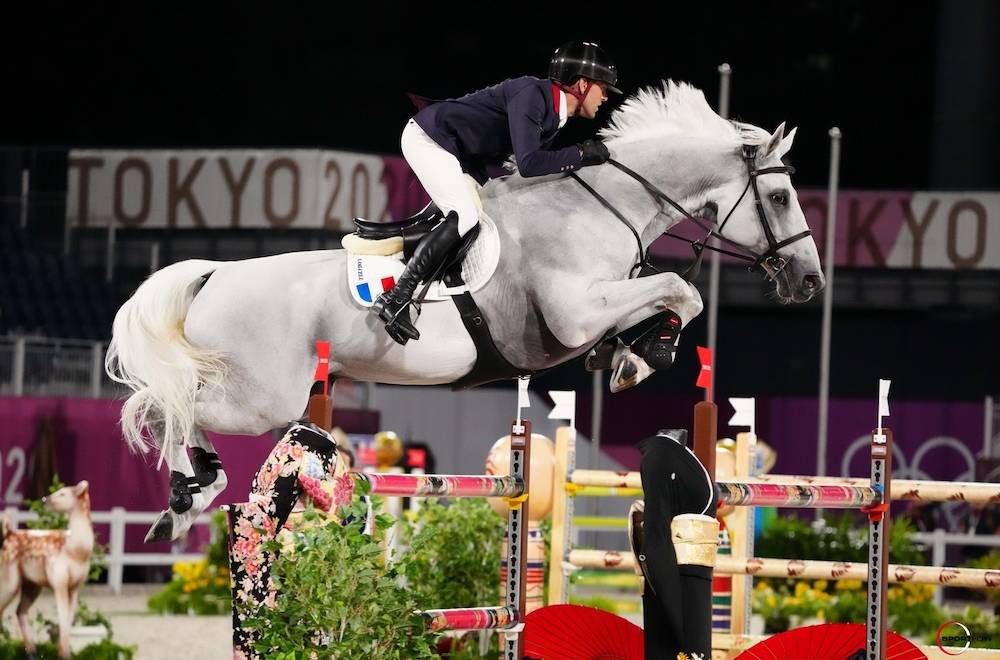 29 December 2021
2021 has been synonymous with the return of important events such as the European Championships and the Olympic Games after the Covid-19 pandemic which had led to their cancellation. Whether it was equipping yourself with information, spotting or foreseeing the future, the Studforlife team has selected five trades that made you react!
#1 Alamo to Sergio Alvarez Moya
At the beginning of the year, Sergio Alvarez Moya announced that his footballer friend Sergio Ramos was investing in Alamo. The objective was to secure the horse so that the Spaniard could compete with him in the most beautiful competitions worldwide. The pair recently placed second in the Prague Super Grand Prix at the Global Champions Tour Playoffs, from which they qualified by winning the 5* Grand Prix in Berlin.
Victory in the 5* Grand Prix in Berlin.
#2 Candy de Nantuel to Pénélope Leprevost
This trade caused some stirrings around the equestrian world! Formerly ridden by Thomas Rousseau, the stallion Candy de Nantuel (Luidam) joined the stables of the best French rider, Pénélope Leprevost, last January. Since then, the duo has taken part in several 5* events, including the CSIO in Rotterdam, where they finished 8th in a 1.45m class with a perfect round.
The 9-year-old placed 6th in the Valkenswaard 2* Grand Prix last August.
#3 Baloutinue under the saddle of Laura Kraut
This union is still recent and yet, the pair has already won team silver at the Tokyo Games and the Nations Cup in Aachen! After his victory in the 4* Grand Prix in Wellington last April with Adam Prudent, Baloutinue (Balou du Rouet) won the following Grand Prix in the same arena with the American before being selected for the 2021 Olympics.
The pair achieved 2 clear rounds in Tokyo team event.
#4 Berlux Z leaving Simon Delestre
As soon as he returned from the Olympic Games where Berlux Z (Berlin) caused a sensation at only 10 years old, he was bought by the Coolmore Showjumping stables, represented in show jumping by brothers Tom and Max Wachman. The Zangersheide gelding is now ridden by elder brother Max.
Max Wachman and Berlux Z in Prague at the Global Champions League Playoffs.
#5 Urvoso du Roch moving to the Irish youth category
Urvoso du Roch (Nervoso) had become one of the pillars of the French team with Nicolas Delmotte until he represented his team in Tokyo! That's not one but two Olympic horses that Coolmore Showjumping has bought in the last few months, this time for Tom!
Urvoso du Roch and Nicolas Delmotte won the Masters of Chantilly 5* Grand Prix.
Photo credit: Sportfot.com