The 2021 Sweedish and German jumping squads announced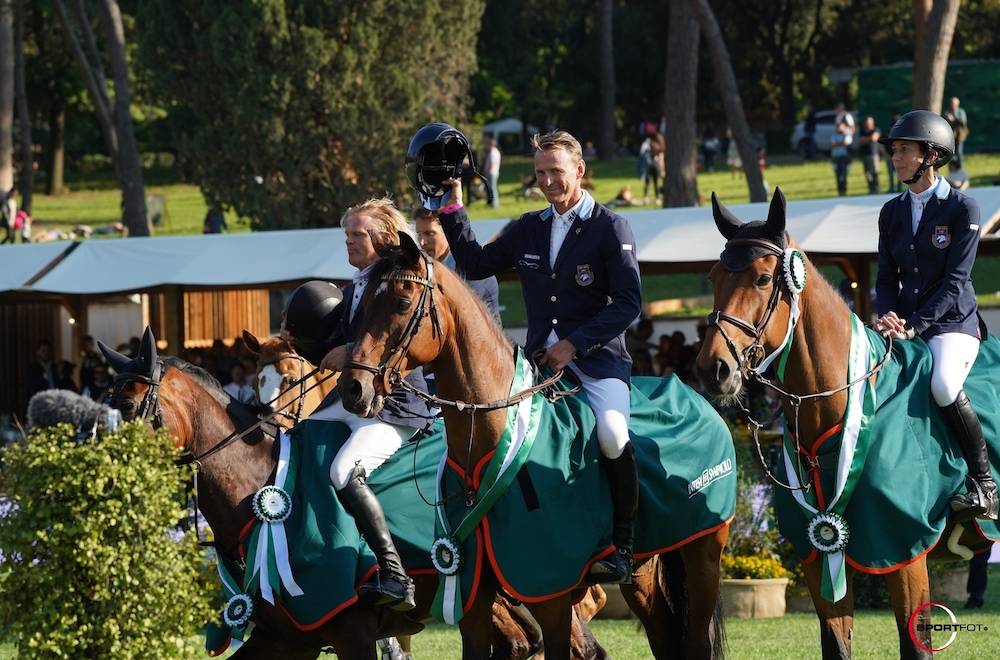 18 December 2020
As the Nations Cup circuit unveiled its calendar for next season, the Swedish and German Equestrian Federations reveal their rider lists for 2021. Both nations will be, by the way, part of the ten to compete in the top division for the Western European League on this circuit.
The members of the Sweedish A-squad will be represented by the two riders of the Cyor stud, Henrik von Eckermann (King Edward and Peter Pan) and Evelina Tovek (Dalila de la Pomme and Winnetou de La Hamente Z). They will be joined by H&M riders Peder Fredricson (H&M Christian K and Catch Me Not S) and Malin Baryard Johnsson (H&M Indiana). The squad will be completed by Fredrik Jönsson, associated with Cold Play, and Stephanie Holmén with Flip's Little Sparrow.
The B-squad comprises nine riders
- Annika Axelsson and W Diva MFS
- Rolf-Göran Bengtsson and Ermindo W
- Angelie von Essen and Cochella
- Jens Fredricson and Karmel V/D Watering
- Linda Heed and Decurio
- Douglas Lindelöw with Cheldon and Casquo Blue
- Erica Swartz and Jovita
- Marcus Westergen and Astree de Burgo
- Hannah Akerblom and Chodec
The German squad will be composed, in this Olympic year, of World No. 3 Daniel Deusser (Killer Queen VDM), the reigning world champion Simone Blum (DSP Alice), Marcus Ehning (Comme Il Faut NRW), Christian Ahlmann (Dominator 2000 Z) as well as Maurice Tebbel (Don Diarado).
Four riders have been selected for the German B-team:
- Christian Kukuk and Mumbai
- André Thieme and Chakaria
- Philipp Weishaupt and Asathir
- David Will and C-Vier
Featured photo: Sportfot.com