"2019 was my best season" Pieter Devos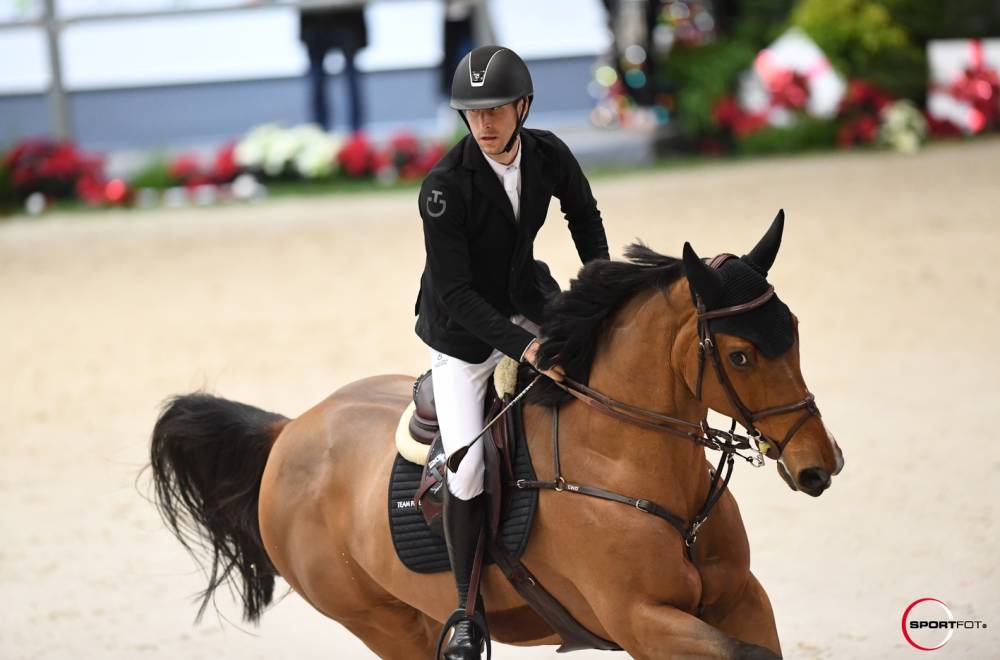 26 January 2020
A discreet rider but a real warrior in the arena, the Belgian rider Pieter Devos had a spectacular 2019 season. To get a better understanding of him, Studforlife recently went to meet him!
2019 WAS INCREDIBLE, HOW WAS THE SEASON FOR YOU?
"2019 was my best season so far. I'm really happy with my horses' progress, and the way they jumped and everything they did for me last year. I have been fortunate to have many Grand Prix horses that I have been able to maintain well and they all contributed to the year's success. I had a very good season on the Global Champions Tour where I finished second and of course the European Championships, as well as winning the Indoor World Cup in Stuttgart. I'm also in the top trio of the World Cup rankings. I can't complain! I hope to be able to continue with the same momentum for 2020, but it won't be easy."
DOES WINNING THE TITLE OF EUROPEAN CHAMPION WITH THE BELGIAN TEAM CHANGE A PERSON?
"Yes, it's still something very special because the winning team at the European Championships in 2019 represents the new generation of Belgian riders. We have all already proven individually that we are good. When you look at the riders' world ranking, we're all well placed. I've been in the top ten for some time now. Niels Bruynseels is also very well placed and there are a few other Belgians in the top thirty like Jos Verlooy and Olivier Philippaerts. We also showed that we were just as good as a team. We won the final of the Nations Cup in Barcelona twice, in 2015 and 2018. It was just that in the International Championship we lacked that little extra something to get a really good result: we were fourth in Gothenburg in 2017 and then had some bad luck in Tryon in 2018. This gold medal in 2019 is a great boost and it really made us feel good."
WHAT IS YOUR RELATIONSHIP WITH YOUR BELGIAN TEAMMATES?
"It's going very well. Away from the arena we are all very good friends and that contributes to the success of the Belgian team. We all like our teammates to achieve good things individually, everyone supports each other, and I think that's something very important. There is a very good atmosphere. We're finally living a big part of our life together."
YOU'RE ALMOST PERMANENTLY IN THE GRAND PRIX RANKINGS, WHAT'S YOUR SECRET?
"I'm not going to tell you my secret, otherwise it wouldn't be a secret! (laughs) I'm very proud of who I am today. I've worked long and hard to get where I am and I think I can still make a lot of progress. I started from scratch. I don't have a family behind me that was really into horses. They always liked them, but they were not involved in high level sport like I am today. I had to go my own way and I'm very proud today to be in the World Top 10. I have my own horses, which I built up myself. And that's what gives me the most pleasure. I was able to do this with a very good team and thanks to my family who constantly supports me. And of course, my horses who work really hard for me every week."
YOU ACHIEVED THE DOUBLE IN THE WORLD CUP STAGE IN STUTTGART, DID YOU BELIEVE IT?
"Not at all! Of course, I deliberately took Apart with me for this stage again this year, because I knew he had felt good there last year. He had a long rest after the outdoor season because he had jumped a lot during the Summer. I was hoping for a clear round in the Grand Prix of course, but to win here again; I didn't believe it."
WHAT ARE YOUR OBJECTIVES FOR 2020, THE OLYMPIC YEAR?
"It's a year that brings a bit more pressure. I've never yet taken part in an Olympic Games. Firstly I will try to do everything I can to be selected with the Belgian team. I'm making serious plans with my horses to be in great shape at the time of the Olympics. If everything continues as it has so far, I think it will make sense for me to go. There will be a parallel season of the Longines Global Champions Tour and the World Cup final, which will be just as important and another goal to achieve. I will ride a different horse for each event. I will prepare a schedule for each horse and for each goal. If I am selected, my horse for the Olympic Games will be Claire Z. For the World Cup final I don't know yet, perhaps Jade Vd Bisschop or Apart. Espoir is reaching sixteen years of age and he's still achieving very good results, like in the Geneva Grand Prix last December. I can't go to any more championships with him because I think it will be too much effort. I want to keep him fresh by having him do only one big event per competition."
Interview by Pauline GRAFF. Featured photo: Sportfot.com