18 new stallions admitted to Zangersheide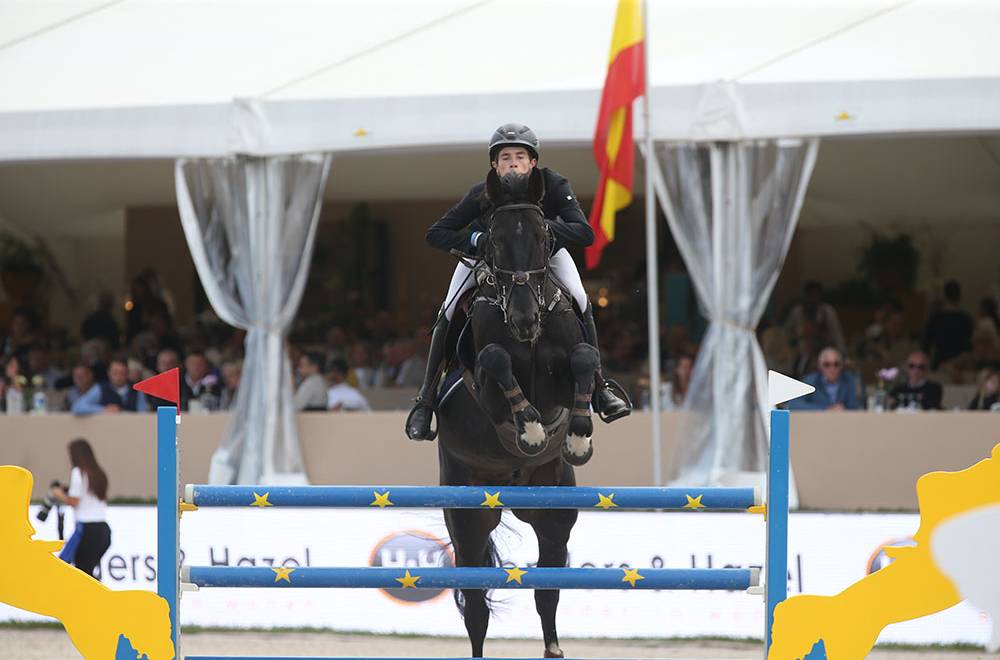 21 October 2021
This year, the Zangersheide Stallion Approval wasn't held in parallel with the World Championships in Lanaken, as the organizers preferred to focus on outdoor activities. So, the selection took place last weekend in Peelbergen.
One stallion came out as the winner of this approval: the Zangersheide-based SBS stallion, Aganix du Seigneur. He can count no less than five offspring among the newly admitted stallions, including the impressive All Road 2000 Z, who is a maternal half-brother to the other Zangersheide star, Dominator 2000 Z.
There was also the French stallion Jailbreak d'Argance. This grandson of the famous Nifrane had to settle for a designation of "Recorded Origin," since his father, Comilfo Plus Z, is not admitted to the Selle Français studbook. That didn't prevent him from being noticed on Dutch soil!
We also note the admission of Chaudfontaine JL Z (Chacco Blue) who is a son of Jos Lansink's former leading mare, Valentina van't Heike, as well as Kili du Ventel Z (Kannan), a full brother to Steve Guerdat's Olympic Champion, Nino des Buissonnets.
Not to be forgotten is the admission of the 6-year-old World Championship finalist, Impress-K van't Kattenheye Z (Indoktro van't Kattenheye), who was the only stallion to be admitted on performance.
List of the newly approved stallions