16 new 3-year-old stallions approved by Zangersheide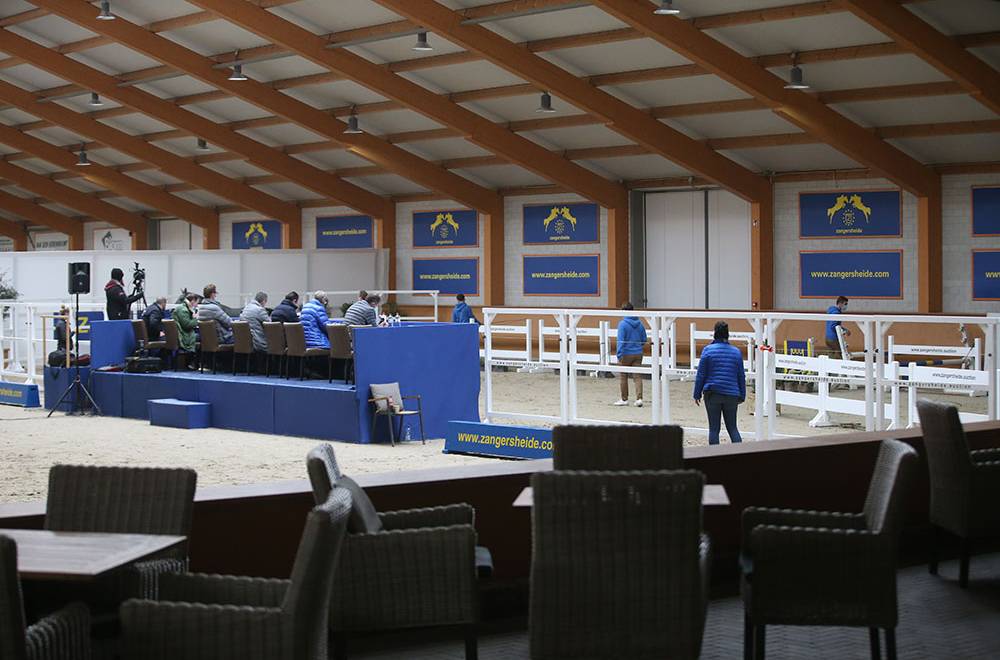 14 November 2020
Zangersheide had moved locations in its attempt to organize its traditional stallion inspection which usually takes place during the World Championships in September. But it was in Peelbergen that the Zangersheide jury, composed of Luc Tilleman, Eric Levallois and Heinz Meyer as it has been for some time, met last weekend behind closed doors. Only the three-year-olds were given the opportunity to register, while Zangersheide was experimenting with shifting to the more difficult outdoor model for the first time.
The yellow-and-blue's purpose was to allow owners who had their horses in work to get a quick outcome without having to continue paying boarding fees for too long. It's a good initiative, because given the quality of some, it was better to limit the costs quickly!
Seventy-five registered for the inspection and 16 were chosen by the jury to go through to the next round. Not many of them will have seduced breeders by their performances, but that's what happens at these inspections.
Only Tangelo vd Zuuthoeve (Narcos II x Laudanum xx) could count on two offspring being approved; Nanton (dam by Chacco Blue) and Mangaloni MB (dam by Voltaire).
Alano de Landry Z
Alano de Landry Z (Aganix du Seigneur x Carthago) also did well, and comes from a very productive line, that the well performed stallion It's the Business (Jasper) also comes from. There was also the likeable Cavani van't Heiste (Corico Z x Berlin) who showed a good technique and a lot of ability, as did Mcgee (Zento x Corland).
Cavani van't Heiste
The jumper inspection undoubtedly went to Kristof Cleeren's protégé, Emidor Z (Emerald van 't Ruytershof x Cooper vd Heffinck), who has already been admitted to the Westphalian studbook, and who showed very good technique and strength, while putting on a good show!
Emidor Z